Buzzkill: Deadly hornets set to invade UK, chop up bees, experts warn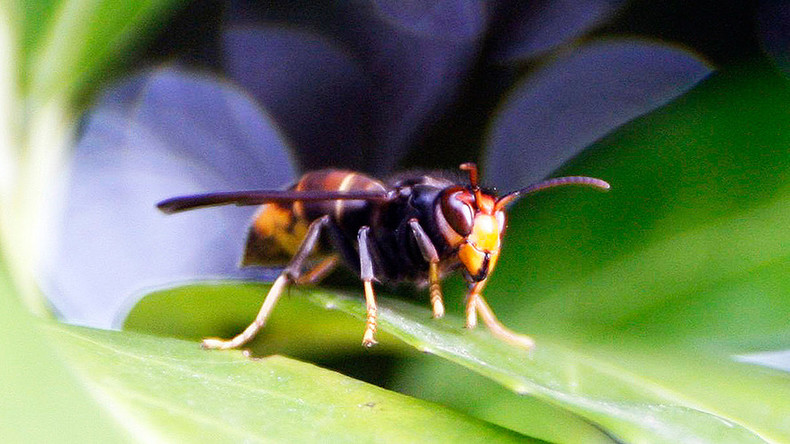 A dangerous group of insect invaders accused of killing six people in France are now heading to the UK, wildlife experts have cautioned.
Asian hornets could devastate England's dwindling bee population, as they are known to kill up to 50 honey bees per day, mainly by chopping them up and feeding them to their larvae.
"It is feared that it is just a matter of time before it reaches our shores," according to Camilla Keane of the Wildlife and Countryside Link group.
She said in a statement that hornets will be incredibly difficult and costly to tackle once they arrive, causing "significant environmental and economic damage".
The aggressive predator first arrived in France 12 years ago via pottery and quickly spread to Portugal, Italy, and Belgium.
It is expected to soon reach northern France where it could easily spread across a channel.
From April onwards, the hornets produce eggs and don't stop until the hive population peaks at around 6,000 insects.
Bees are estimated to contribute £651m ($908m) a year to the UK economy as honey-producing slaves. That's £150m ($209m) more than the Royal Family brings in through tourism.
Invasive non-native species cost the UK government £1.7bn a year to control.
READ MORE: S**t-eating 'alien' mussels set to clog UK toilets after warm winter

The hornets caused six deaths in France after their sting caused anaphylactic shock. Their dark velvety body with yellow-tipped legs makes them slightly larger than a wasp or bee.