BBC News faces £80mn budget cuts over 4 years
Published time: 29 Feb, 2016 17:09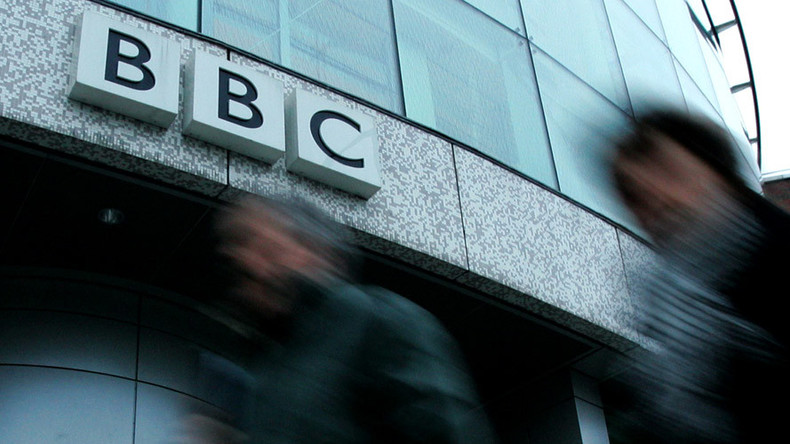 Heavy cuts look set to strike BBC News as part of a wider corporation plan aimed at saving £550 million by 2021-22.
The news broadcaster, which employs approximately 7,400 people, has already saved £5 million as part of an overall BBC initiative designed to save £150 million by 2017, but it is bracing itself for further cuts.
Head of BBC News James Harding unveiled the estimated £80 million cuts on Monday. The final proposals will be released in late March.
A BBC spokesman said: "No decisions have been taken and no recommendations have yet been made."
The cuts are a result of Harding's "Future of BBC News" project, launched in January and spanning three months. In a BBC blog post to staff in January, Harding outlined the aims of the project.
He said: "We are going to have to make choices [because] we can't afford to do everything."
The initiative prioritizes engagement with younger audiences as traditional journalism looks set to bear the brunt of the cuts.
Harding acknowledges that "technology is transforming the news," a contemporary issue for journalism which was highlighted by the closure of the Independent newspaper's print editions in February 2016.
Despite Harding's claims the new initiative is not an announcement of job cuts, he said: "The funding settlement for the BBC requires both cuts and the reallocation of spending."
The future of BBC News will be put on hold whilst the corporation focuses on further developing video news for smartphones.
BBC Radio 5 Live also faces an uncertain future while it awaits similar heavy cuts.