Woman who heroically hid Jewish friend from Nazis in occupied Jersey could finally be honored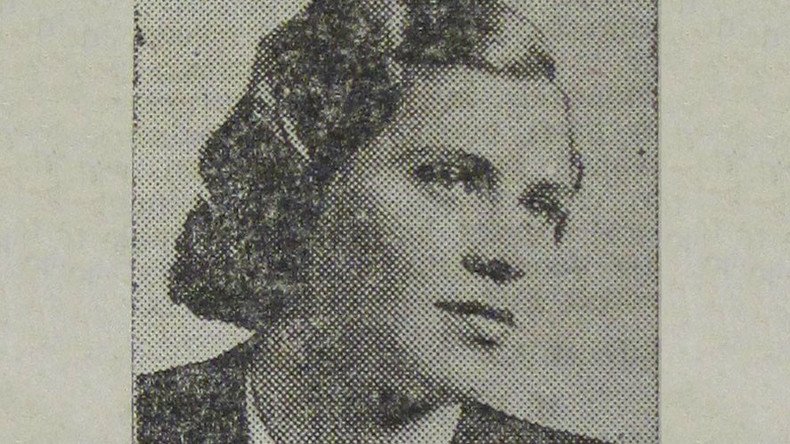 A British woman who risked her life to save her Jewish friend from Nazi forces occupying the Channel Islands during World War II could finally be recognized for her heroism.
Dorothea Weber hid her friend Hedwig Bercu, who was being hunted by German soldiers on Nazi-occupied Jersey, for 18 months.
More than 70 years on, University of Cambridge archaeologist Dr Gilly Carr has asked for Yad Vashem – the Jewish holocaust memorial – to officially recognize Weber by giving her the Righteous Among the Nations honor.
Carr is also trying to find out what happened to Weber, who disappeared from the Channel Islands after being convicted of bigamy in 1949.
Germany occupied the Channel Islands from June 1940 until May 1945, during which time it forced Jews to register with the authorities and interned some in civilian camps.
Weber took Bercu into her home after she left a suicide note along with a pile of clothes at St. Aubin's Bay in a bid to trick the Nazi occupiers into thinking she had killed herself.
Bercu, who was 24 when she went into hiding, was reported to the Germans by a truck driver who accused her of smuggling petrol coupons out of the office where she worked.
The Nazis were not convinced by her ruse and published a newspaper notice in November 1943 warning that "anyone concealing Miss Bercu or aiding her in any other manner makes himself liable to punishment."
Despite these warnings, Weber continued to shelter Bercu. According to local historian Freddie Cohen, who was the first person to discover Weber's story, the two survived by sharing rations and fishing at night.
Carr said: "If Dorothea had been caught, it is likely that she would have been sent to a concentration camp – as would Hedwig."
The Cambridge academic added that Weber could have been looked down on by islanders after she married an Austrian conscript serving on the island in 1941.
"It is quite possible that Dorothea could have been outcast by friends and family. In 1941 she married Anton Weber, an Austrian baker who was forcibly drafted into the German army," Carr said.
"Dorothea could have been seen as a 'jerry bag,' the derogatory name for women who consorted with German soldiers.
"Her reputation would not have been helped by the occasional presence at her house of Kurt Ruemmele, a German soldier who was sweet on Hedwig Bercu, and who smuggled food to the two women after Hedwig went into hiding."
After the war Bercu, who died in 2009, moved to the UK with Ruemmele, where he was being held in a prisoner of war camp. The two later married and raised a family in Germany.
Bercu's daughter said her mother never spoke about what happened in Jersey.
"It's an amazing story; sometimes it makes me angry that she never spoke to us about it. It was absolutely incredible what both of my parents went through, they were so brave."
Weber's heroism was not recognized at the time. She went on to suffer humiliation in the community when she inadvertently committed bigamy by marrying a liberated British solider in the false belief her husband had died during the war.
Jersey Jewish Congregation president Stephen Regal said it is time to recognize her.
"It is important to perpetuate [accounts of] not just the suffering but the positive sides of the war.
"Dorothea needs to be remembered and this could help encourage other people to speak out against injustice in the future."
You can share this story on social media: