Terry Wogan, BBC & Eurovision host, dead at 77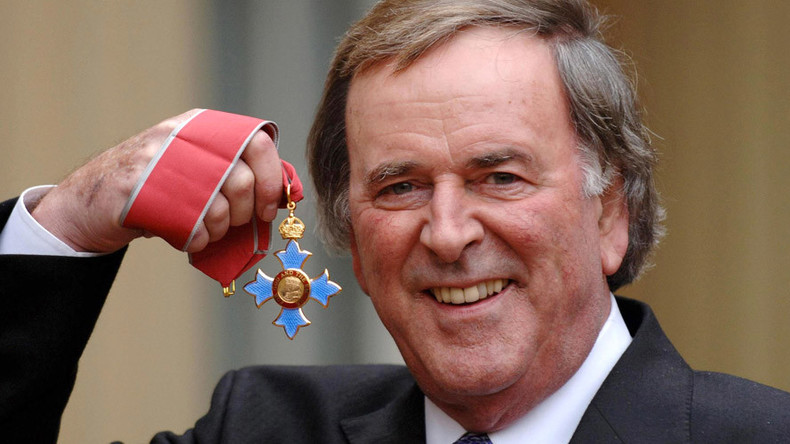 Terry Wogan, former host of Europe's most listened to morning radio show, has died at age 77 after a short battle with cancer.
Aside from his long-running BBC radio work, Wogan became hugely popular, but also controversial, for his 35 years of Eurovision commentary, often ridiculing the performers and suggesting eastern European countries were voting for each other.
But he also seemed to relish Eurovision's questionable quality.
"It's supposed to be bad," Wogan explained in an interview with Clive James. "I mean, the worse it is, the more fun it is."
Born in Limerick in the west of Ireland, Wogan's 50-year career began with Ireland's national broadcaster RTÉ.
He moved to the BBC in 1966 and went on to become a household name with radio shows "Wogan's World" and "Wake up to Wogan" before taking on a TV chat show.
He was still attracting more than eight million listeners a week when he stepped down from his BBC Radio 2 morning show in December 2009 after 27 years, according to the Telegraph.
The year before, Wogan stopped hosting the BBC's coverage of the Eurovision Song Contest, telling Radio Times: "The voting used to be about the songs. Now it's about national prejudices. We [the UK] are on our own. We had a very good song, a very good singer, we came joint last. I don't want to be presiding over another debacle."
Wogan also suggested western European countries should consider withdrawing from Eurovision after the 2008 Russian entrant, Dima Bilan, won the contest thanks to the support of eastern European voters.
"Western European participants have to decide whether they want to take part from here on in, because their prospects are poor. As far as the Eastern bloc countries are concerned, they are voting for each other," Wogan said.

Wogan was one of the original presenters of the UK's "Children in Need" charity telethon in 1980, which has raised more than £700 million in the past 35 years.
Even though he was Irish, he was granted an honorary knighthood by Queen Elizabeth II in 2005. Thanks to a legal quirk he was able to call himself "Sir Terry" since he was born before 1949.
Wogan's family issued a statement Sunday, saying: "He passed away surrounded by his family. While we understand he will be missed by many, the family ask that their privacy is respected at this time."
Commenting on the death, BBC Director General Tony Hall said: "Terry truly was a national treasure."
Colleagues and fans have been taking to Twitter to express their condolences.
You can share this story on social media: