The Queen's chopper: Her Majesty is recruiting a new helicopter pilot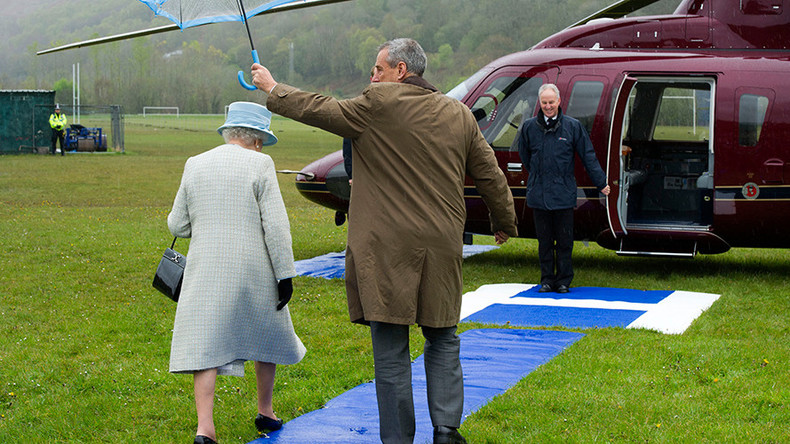 Queen Elizabeth II is seeking a new helicopter pilot. The job ad on the British Monarchy website says the applicant must have experience with Very Very Important People (VVIPs) and offers a salary of between £55,500 and £78,500.
"The Queen's Helicopter Flight (TQHF) consists of a small team of pilots and ground support, providing the highest standard of helicopter service to Members of the Royal Family on official engagements," the website says.
The advert indicates that both Sikorsky and Westmoreland helicopters will be used, and that job satisfaction will be high.
"It's the satisfaction in delivering outstanding work, and it's supporting the duties of the monarchy. This is what makes working for the Royal Household exceptional."
"As a natural collaborator, you have excellent communication skills and are confident liaising with a wide range of people," the ad says.
There are no shortage of helicopter pilots in the royal family, so a spot of moonlighting can't be ruled out, perhaps. The Queen's grandsons William and Harry were trained at the taxpayer's expense, by the RAF and Army, respectively.
Her sons Charles and Andrew won their wings in the Royal Navy, and even Prince Phillip was badged as a rotary wing pilot by the RAF in 1956.
Choppers have proved a source of embarrassment for royal family several times in recent years.
In 2014, the Queen courted controversy by leasing a luxury helicopter worth £8 million to shuttle her family around the country. It was quickly dubbed "Heir Force One."
In 2008, Prince William allegedly used a £35 million Chinook helicopter to fly to a stag party, picking up his brother Harry from London along the way.
You can share this story on social media: