Racism Oscars? Cameron, Katie Hopkins & Met up for 'Islamophobia awards'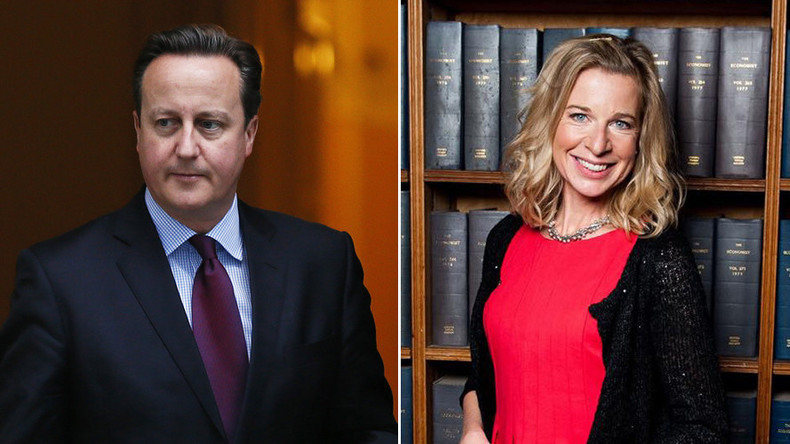 Columnist Katie Hopkins, Prime Minister David Cameron and the Metropolitan Police are all up for unwelcome gongs at the 2016 Islamophobia Awards.
Members of the public have been asked to vote on who the worst purveyors of anti-Muslim prejudice are ahead of the satirical awards ceremony, which is to be held by the Islamic Human Rights Commission on March 5.
The four categories are UK, International, Media and Book/Movie/TV.
Frontrunners in the UK category include Cameron for "making Muslims feel alienated and isolated; for constantly pointing out how un-British Muslims are," and Daily Mail columnist Katie Hopkins, known to the IHRC as "Donald Trump's BFF across the pond."
Also nominated are the Met Police ("Remember that time the police questioned a 10-year-old boy over a spelling error?") and Home Secretary Theresa May, as "numerous policies enacted under May's authority have left Muslims feeling like they're living in a police state."
The International Category is star-studded. US presidential hopeful and tycoon Donald Trump and media magnate Rupert Murdoch feature.
Perhaps more surprisingly Burmese politician Aung San Suu Kyi, more often praised in the West for opposing military rule and human rights abuses, may get a gong for "stating that helping the persecuted Rohingya minority is not a priority."
France has two nominees: right-wing politician Marine Le Pen and the satirical magazine Charlie Hebdo for, the organizers claim, "their callous, racist cartoon of the drowned Syrian baby refugee Aylan Kurdi."
Newspapers such as the Daily Mail, the Sun and TV stations Fox News and CNN are nominated in the Media category.
Individual British journalists also appear: Channel 4's Cathy Newman for her controversial reportage of a visit to a mosque in 2015 and Sky's Kay Burley for allegedly saying "get over it" while responding to accusations of racism by a spokesperson for the advocacy group Cage.
The Books/Media/TV section includes the US drama Homeland for its "continued racist portrayal" of the Middle East and for "all its deranged, murderous Muslim characters."
The movie "13 hours: The Secret Soldiers of Benghazi" won a nomination for being driven by "paranoia about a culture too foreign to grasp except as a bunch of mindless monsters."
The British sitcom "Citizen Khan" features because it is a "patronizing version of how middle-class white folk would like British Muslims to be."
The organizers invite the public to "join us for an evening of comedy mayhem as we recognize the worst Islamophobes from around the world.
There will be an extra "prize awarded to the worst overall Islamophobe," they said.
You can share this story on social media: