Labour reshuffle strengthens anti-Trident nukes lobby, despite 'hard right' resignations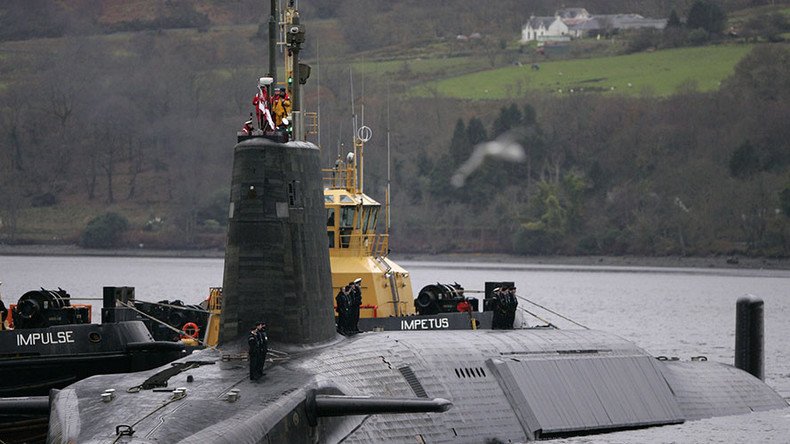 Labour Party leader Jeremy Corbyn's Shadow Cabinet reshuffle appears to have strengthened his hand against Trident nuclear weapons renewal, despite the protest resignations of three "hard right" MPs linked to the Blairite Progress group.
The replacement of pro-Trident Shadow Defense Secretary Angela Eagle with anti-nukes stalwart Emily Thornberry has left supporters of the nuclear deterrent aghast, but succored those campaigning for disarmament.
Campaign for Nuclear Disarmament (CND) General Secretary Kate Hudson commended Thornberry's appointment, telling the Morning Star newspaper: "We are looking forward to a full and open discussion in the Labour Party on its Trident policy.
"We are confident that when the economic, security and other factors are taken into consideration, that a new policy will be decided that responds to the needs of the 21st century."
The removal of Pat McFadden as shadow Europe minister drew the resignations of junior frontbenchers Jonathon Reynolds and Stephen Doughty, with Reynolds quick to attack the UK's anti-militarist movements.
Reynolds said: "I cannot in good conscience endorse the worldview of the Stop the War Coalition, who I believe to be fundamentally wrong in their assessment and understanding of the threats the UK faces."
The resignation of Shadow Armed Forces Minister Kevan Jones was the most high-profile return to the backbenches. Jones complained Labour defense policy was "being controlled by a north London party of the party."
This appears to have been in reference to Corbyn and Thornberry, who serve neighboring Islington constituencies.
Shadow chancellor and Corbyn ally John McDonnell was scathing of those who abandoned their posts. "They come from a narrow right-wing clique within the Labour Party, based around the organization Progress," he told Channel 4 on Wednesday.
Progress is a Blairite sect within the Labour Party with strong historical links to the ideas and values of controversial Iraq-era Prime Minister Tony Blair.
"There's a group within the Labour Party who have a right-wing conservative agenda," McDonnell explained.
"Within Progress itself there are some who are quite hard right, and I think they've never accepted Jeremy's leadership," he said.
A senior Labour MP told the Star the losses were minor and the resignations hinted at self-importance.
"A lot of people won't know who these people are, and they're not the unifying forces they think they are," the lawmaker said.
"We won't have a problem filling positions. There are lots of great MPs, who know they're here for us to be a strong opposition [and not] fighting each other."
You can share this story on social media: