Police officers convicted of misconduct over murder of disabled refugee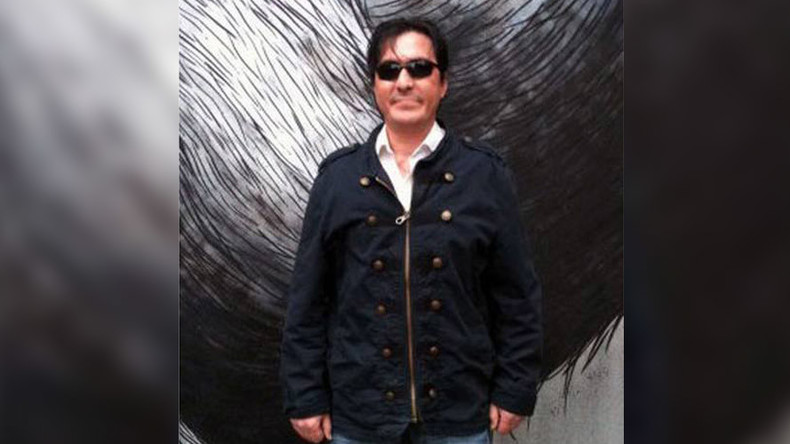 A police constable and a police community support officer (PSCO) have been found guilty of misconduct in connection with the murder of disabled Iranian refugee Bijan Ebrahimi.
Ebrahimi, 44, was beaten to death and then set alight by neighbor Lee James as a crowd watched outside his flat in Capgrave Crescent, Brislington in 2013. James, who wrongly believed Ebrahimi to be a pedophile, was later sentenced to life in prison.
PC Kevin Duffy and police community support officer (PCSO) Andrew Pasmore were convicted of misconduct in a public office on Tuesday after the court held that the officers' dislike of the victim informed their decision making. Two other PCs, Leanne Winter and Helen Harris, were cleared of the same charge.
Conduct of some police officers in Bijan Ebrahimi case is truly horrifying. His death is shameful. It leaves a deep stain on @ASPolice.

— Neil Morrow (@mrneilmorrow) December 21, 2015
Two days before the murder, Ebrahimi called the police to report he had been attacked by James.
However, upon arriving on the scene, officers arrested Ebrahimi and ignored James' threats. James had said he would be willing to serve time to protect his children.
After being released from custody the morning after his arrest, Ebrahimi repeatedly tried to contact the police for help—calling the 101 non-emergency number twelve times.
READ MORE:Met firearms officer arrested in Jermaine Baker homicide probe
"My life is in danger. Right now a few of my neighbors are outside and shouting and calling me a pedophile," he said to one operator.
Police ignored Ebrahimi's calls and referred to him as a "nuisance," the court heard. CCTV footage released last month shows one officer saying to Ebrahimi "Don't talk to me" and "I'm not talking. I can't even be bothered to waste my energy on you."
READ MORE:Armed police & shoot-to-kill policy face legal review
"This isn't a case of mere incompetence and the prosecution suggests that it is clear that PC Duffy, PC Winter, PC Harris just didn't like Bijan Ebrahimi and they allowed their dislike of him to ... influence the way that they did deal with him," said Crispin Aylett QC for the prosecution.
"At the scene Lee James was so angry that he was later said by PC Winter to be 'foaming at the mouth,'" Aylett said. "He was boasting he would 'do time to protect his children.' You may think that the degree of Lee James's anger and taking the law into his own hands could not be plainer.
"Put simply, vigilantism was in the air."