Armed police & shoot-to-kill policy face legal review
Prime Minister David Cameron has ordered a review of legal protection for armed police after senior officers called for greater support in the wake of the Paris terror attacks.
The prime minister's review comes days after a Metropolitan Police officer was arrested and interviewed as part of a homicide investigation after shooting dead a man in north London.
Senior police officers, including Metropolitan Police Commissioner Bernard Hogan-Howe, lobbied Cameron for extra protection after they were warned that deciding to shoot a suspect could lead to lengthy legal battles.
The attacks in Paris on November 13 caused the deaths of 130 people and left more than 300 injured. In response to the terrorist attack, London police say they want to boost the number of armed officers on the streets.
Read more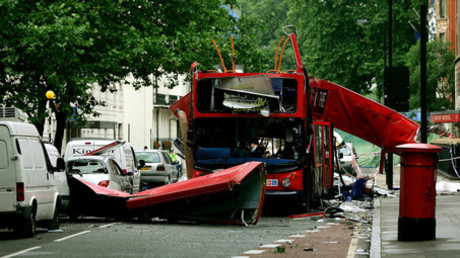 Currently just 2,000 of London's 31,000 police officers are permitted to carry guns.
The review, which will be carried out by the Ministry of Justice and the Home Office, will examine all forms of police shooting. However, a government source told the Sunday Times the review was a direct response to the increased threat of a Paris-style terror attack on London.
"Terrorist incidents both at home and abroad have shown very clearly the life-and-death decisions police officers have to make in split-second circumstances.
"We must make sure that when police take the ultimate decision to protect the safety of the public they do so with the full support of the law and the state — there can be no room for hesitation when lives are at risk," the source told the newspaper.
However, Liberal Democrat leader Tim Farron warned against a "knee-jerk" reaction, insisting that the most important element of police work is the relationship between officers and their communities.
"It is vital communities have complete confidence in their police. That means nobody should be above the law, including armed officers. The police do one of the hardest jobs there is and they must feel protected. But this needs to be reviewed in a calm and collected manner and not in a knee-jerk response to terror attacks."
Following the Paris attacks, Scotland Yard said police in London would be permitted to "shoot-to-kill" suspected terrorists instead of negotiating with them.
The debate comes after a Metropolitan Police officer fatally shot a man in Wood Green, north London, on December 11. Jermaine Baker was killed by a single shot to the neck as he sat in his car.
However, it emerged on Friday that Baker did not appear on the Metropolitan Police's gangster database, and a homicide investigation has been launched, primarily focusing on the armed officer who took the shot.