Donald Trump and Alex Salmond trade blows in wind farm spat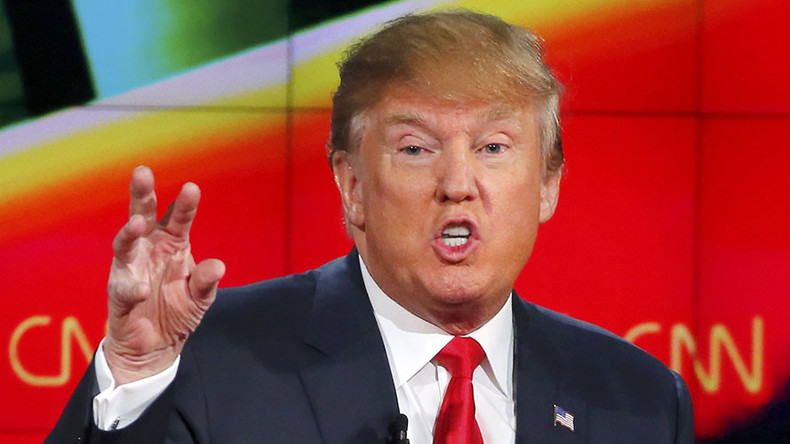 Republican presidential hopeful Donald Trump and Scottish MP Alex Salmond have traded blows in the wake of a failed legal challenge by the US tycoon to block an offshore wind farm.
Salmond branded Trump a loser after the outspoken presidential hopeful lost a legal challenge against an offshore wind farm near his Aberdeenshire golf course.
In a statement released on Wednesday, Salmond complained the proceedings had "dragged out for years" through three court judgements as Trump attempted to stop the wind farm.
"In doing so he has at best postponed, and at worst jeopardized, a vital £200 million (US$300 million) boost for the economy of the North East of Scotland," Salmond said.
"The offshore project could have been built by now with Aberdeen benefiting from becoming the offshore wind research center of Europe – a vital development at a time of rock bottom oil prices.
"The last time Trump was beaten in court he blamed the Scottish judicial system. Now he has been beaten in the UK Supreme Court," the former first minister added.
Trump responded with customary bluster: "Does anyone care what this man thinks?"
In a statement issued later by Trump's company, Salmond was damned as a "has-been and totally irrelevant."
"He should go back to doing what he does best – unveiling pompous portraits of himself that pander to his already overinflated ego," the statement read.
Salmond and Trump have often sparred, with the MP for Gordon recently telling RT's Afshin Rattansi that "presidents of the United States or UK prime ministers are usually about 10 years in office before they go crazy. Donald Trump has made it as a candidate."
He was responding to Trump's recent call to ban all Muslims from entering the US, a comment for which Scottish National Party MP Tasmina Ahmed-Sheikh, herself a Muslim, said the tycoon should be banned from the UK.