Bookshops launch Civilized Saturday in response to frenzied Black Friday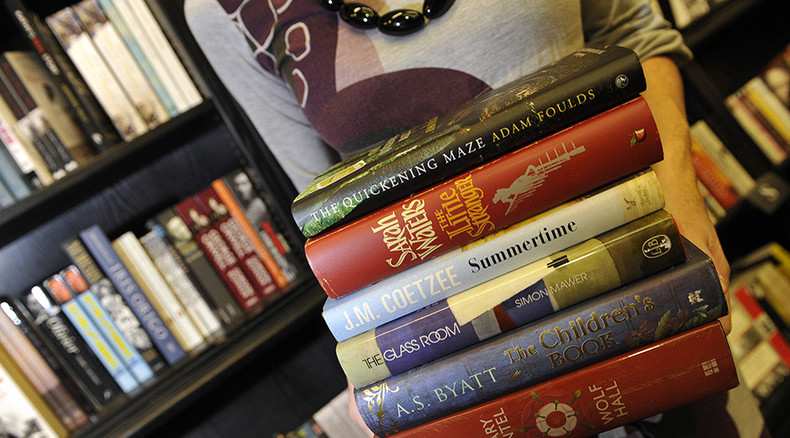 UK booksellers are offering an alternative to the frenzied bargain hunting of Black Friday. Although some discounts on books will be available, Civilized Saturday is being touted as the complete antithesis to infamous Black Friday.
Black Friday is relatively new to the UK, having been imported from the US. Although a haven for bargain hunters, violence has become a common occurrence as customers fight to get their hands on discounted gadgets.
The Bookseller Association has decided to make November 28 a sanctuary for book lovers, and also to get some good advertising ahead of the busy Christmas period.
Prosecco will be served, and ham will also be on the menu for customers walking through some bookshops, all accompanied by classical music to provide a relaxed atmosphere. A number of bookshops that have signed up to the initiative are independent sellers.
"Last year Black Friday was all a little bit bonkers, wasn't it? I don't think the Black Friday proposition - everything sold at a huge discount - is really the right proposition for books and book lovers. I think Civilized Saturday works much better for bookshops and our customers. I think it is a lovely idea," said Lesslie Olive who owns a bookshop in Scotland, as cited by the Bookseller.
His bookshop in Selkirk, The Bookworm, opened in July and specializes in children's books. To celebrate Civilized Saturday, they will be hosting a Famous Five Tea Party. Meanwhile, Wenlock Books in Shropshire say they will be handing out prosecco and ham.
"I think Civilized Saturday is a lovely idea as the antithesis to Black Friday, especially when it is a small shop. Customers expect to have huge discounts on Black Friday and small shops just can't offer them. It's a nice event to continue on from Books Are My Bag, by encouraging people to use the high street," said Jasmine Denholm from Wenlock Books, who spoke to the Bookseller.
It's small business Saturday (or in the UK, civilized Saturday)! Let's all support our local brick-and-mortar book shops! :-) 👜📚

— Melissa Bee (@TakeABookAlong) November 28, 2015
Bookshops around the UK had previously tried to cash in on the Black Friday craze by offering heavily discounted books to customers, but to little avail according to the managing director of Foyles, a large UK high street chain.
"We have trialed blanket Black Friday discounts in the past, but there is no evidence that they brought in more customers. This year, we will focus on a limited, deep discount on one item or range, as well as using the day to launch our half-price Christmas titles promotion, which will run throughout the month," he said, the Bookseller reported.
However, critics of the move say it could lead to punters expecting cheap products throughout December in the lead-up to the holiday period. Nevertheless, independent seller Nick Bubb says it could have its benefits.
Every day is Civilized at the Aldeburgh Bookshop. Join us for particularly Civilized Saturday #aldebooks

— Aldeburgh Bookshop (@AldeBooks) November 27, 2015
"The big issue about Black Friday is how much the discounting pulls forward business that retailers would otherwise have got at full-ish price before Christmas, and how far it reduces consumers' willingness to pay full price in December. But you shouldn't underestimate the profitability of 'planned' discounting, when retailers work with suppliers," he said.
Civilized Saturday is not the only event to be spawned from Black Friday. The UK is also seeing the emergence of Small Business Saturday, which is aimed at getting the local population to support small outlets. The event will take place on December 5.