Tony Blair backs Syria airstrikes amid Labour division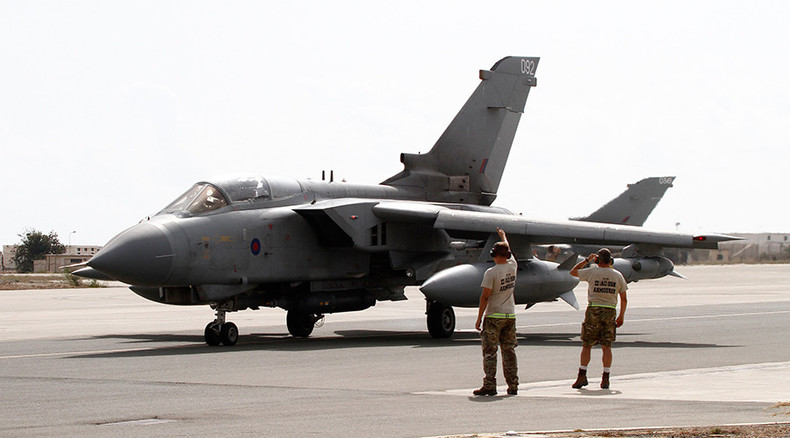 Former Prime Minister Tony Blair said Britain should extend airstrikes against Islamic State (IS, formerly ISIS/ISIL) from Iraq into Syria. He made the comments in the unlikely context of a comedy podcast.
His call for escalating military involvement comes as the Labour Party appears on the brink of a split and high-profile resignations over which way ministers should vote on airstrikes.
Blair added his voice to those in the party calling for intervention during a podcast for the BBC with former Labour adviser-turned-comedian Matt Forde.
"I would support the position that has been set out, not just by David Cameron, but by many Labour MPs," Blair told Forde on Wednesday.
"I think it's important that we take strong action against ISIS and take that action against them where they are headquartered, which is in Syria, so obviously I would support that."
His comments may influence arguments within the Labour Party over which way to vote.
On Friday, the BBC claimed an unnamed member of Labour leader Jeremy Corbyn's shadow cabinet had said frontbenchers would quit over the row.
Additionally, a former minister who says she supports Corbyn's opposition to airstrikes has suggested Corbyn's leadership is too damaging to the party and that he should resign.
Ex-Home Office minister and MP for Slough Fiona Mactaggart told BBC radio Corbyn "hasn't got a strategy to lead the party from where it is to where it needs to be, and the people of the country can see that."
Asked if he should stand down, Mactaggart said: "I think that would be a sensible strategy because I think that the division at the moment is causing real problems."
Shadow Chancellor John McDonnell tweeted that suggestions of dissent in the ranks are being oversold, and that Labour is simply going through the process of deciding on the parameters of the vote.
It is not yet clear if Labour MPs will be allowed a free vote on bombing Syria, but Corbyn openly opposes the move. He wrote to MPs on Thursday saying he was unconvinced by Prime Minister David Cameron's plans.
"I do not believe the prime minister's current proposal for airstrikes in Syria will protect our security and therefore cannot support it," Corbyn wrote.
In a Guardian comment piece on Thursday, the French defense minister Jean-Yves Le Drian directly called on Britain to join the intervention, citing recent terror attacks in Paris which killed 130 people.
"It is France's hope that British forces will soon be working side by side with their French counterparts to take this fight to the very heart of ISIS, defeating it and making our countries and peoples safer," Le Drian wrote.