No cane do: UK school bans blind girl's walking aid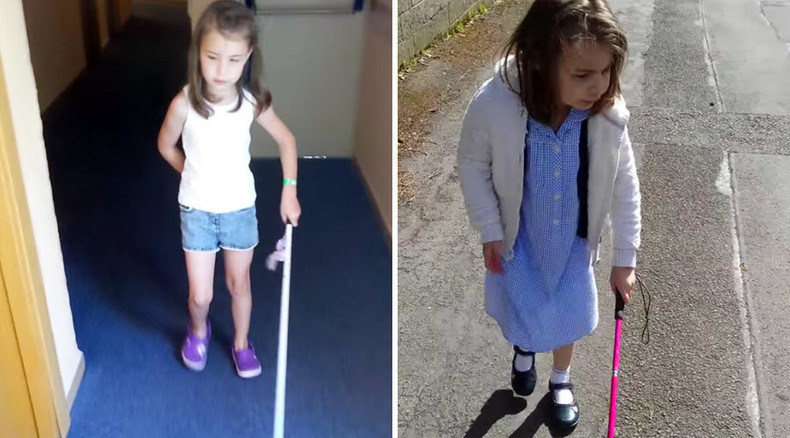 A blind seven-year-old girl in the city of Bristol in the UK may not bring her cane to school for "health and safety reasons." Seriously.
Hambrook Primary School in Bristol cited a risk assessment for Lily-Grace Hoops's walking cane, which found it to be a "high risk," as it could trip up teachers and fellow students.
Instead of using the cane, which was donated by the Common Sense Cane charity, the school is demanding Lily-Grace have adult support with her "100 per cent" of the time, something Lily-Grace's mother Kirsty has branded as "ridiculous".
"When the school told me she can no longer bring her cane into school, I just thought this must be health and safety gone mad," Kirsty told the Bristol Post.
The school is asking 7-yr-old Lily-grace to "walk carefully" if on paving stones or wet surfaces. "I am absolutely livid. What about the health and safety of my girl?" asks Kirsty. "I like school, they are a good school, but this really is very poor advice."