Gay couple challenge N. Ireland same-sex marriage law in High Court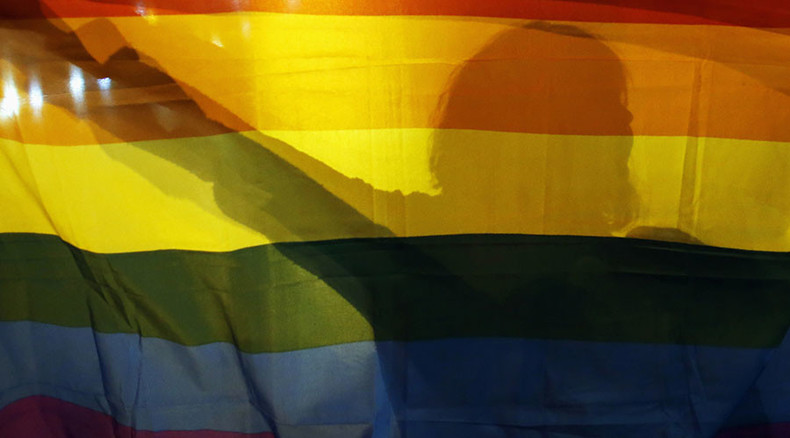 A gay couple is seeking recognition of their marriage in Northern Ireland, telling the High Court their union has been "devalued, demeaned and undermined" because it's not legally recognized in the region.
Opening the case in Belfast on Monday, barrister Karen Quinlivan QC said: "The petitioner and his spouse find themselves in a particularly arbitrary situation where lawful marriage is stripped from them whenever they reside in Northern Ireland, returning and disappearing as they cross state lines."
Read more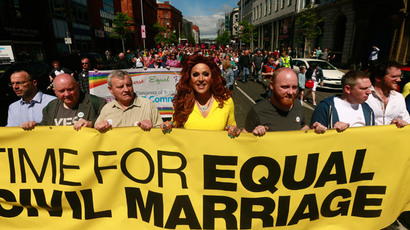 The two men, who were granted anonymity by the court, were married in England last year. However, in their native country, they aren't recognized as spouses. When they cross the border into Northern Ireland, their union is reduced to a civil partnership. Northern Ireland is the only part of the UK or Ireland that does not recognize same-sex marriage.
Amnesty International Northern Ireland Program Director Patrick Corrigan said: "This case is hugely significant. Following the repeated failure of the Northern Ireland Assembly to legislate for marriage equality, litigation has been forced on this couple who simply want their marriage to be recognized as such in the place they live.
"It is the case of a couple who took off from Heathrow as a married couple and landed in Belfast no longer married. That is how absurd and inconsistent the marriage law for same-sex couples is in the UK."
The fight for marriage equality in Northern Ireland has grabbed headlines in recent months, as politicians continue to resist the changing tide of public opinion.
Last week, the Democratic Unionist Party (DUP), the largest party in Northern Ireland's devolved parliament, vetoed legislation recognizing gay marriage. It had earlier been approved by a narrow majority of assembly members.
An Ipsos MORI opinion poll conducted over the summer revealed that 68 percent of Northern Ireland's population supports marriage equality. A pro-marriage rights demonstration attracted an estimated 20,000 onto the streets of Belfast this June.