Former MI6 director 'could be to blame' for missing child abuse dossier – Labour MP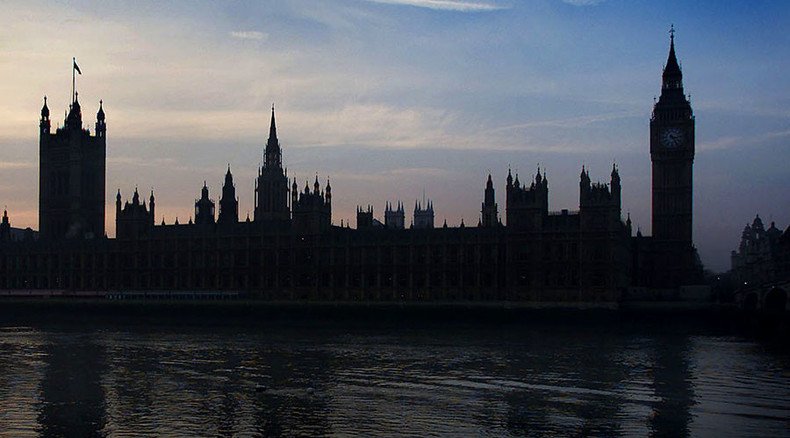 A Labour MP has called for the reopening of an investigation into a missing dossier that allegedly exposes the names of high-profile pedophiles.
The so-called "Dickens Dossier" was first handed to then-Home Secretary Leon Brittan in 1984 by Conservative MP Geoffrey Dickens.
'Dossier is intriguing to say the least'
Labour MP John Mann, who claims he has recently seen the document, is calling for the government to reopen an investigation into why it mysteriously vanished after being handed to the Home Office in 1984.
Following gvt inadequate response to debate on Dickens file I will be writing this morning to Prime Minister with more details.

— John Mann (@JohnMannMP) November 5, 2015
Speaking in parliament on Thursday, Mann said the dossier includes a "small number of names that would be recognized by people who follow politics."
The MP for Bassetlaw described the dossier as "intriguing to say the least."
'Home Office did not cover up child abuse in Westminster'
The Wandless Review was launched to investigate allegations the Home Office had destroyed the dossier as part of a cover-up after it admitted to losing or destroying 114 files between 1979 and 1999.
When closed, it concluded the Home Office "did not cover up" child sex abuse allegations in Westminster.
'MI6's former director is a key figure'
A decade on, Mann has demanded the decision be overturned and named MI6 former deputy director George Kennedy Young as "key figure" in the investigation.
He said Young was a "manipulator" who was part of a right-wing Conservative group that gathered details on pedophiles within the Commons.
There are people named in this Dickens dossier who will have been wrongly slurred. They have vital information and will know who they are.

— John Mann (@JohnMannMP) November 5, 2015
The former MI6 deputy director, who died in 1990, was allegedly involved in "dubious" political activities, he added.
"We need to know why the file disappeared," he told the Telegraph on Thursday.
"I don't know why he is so prominent in the file. Young is the key figure in the file – he is the person behind what was going on – we need to know more about him."
'Nothing to support child abuse claims'
The Home Office claims it was unable to find the dossier, despite looking "inside and behind" every cupboard in its offices.
Last year, an independent review led by the National Society for the Prevention of Cruelty to Children (NSPCC) had failed to locate the papers.
The charity said it found "nothing to support a concern that files had been deliberately or systematically removed to cover up organized child abuse."
A Home Office spokesperson said: "I understand the police are reviewing the documents and I look forward to hearing the outcome of that work."
You can share this story on social media: