UK is sucking up to China – Japan foreign minister warns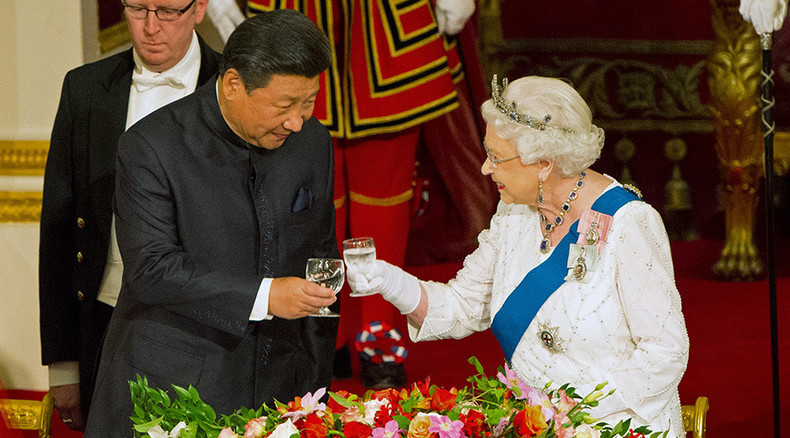 Japan is to express concern over multibillion trade deals signed between London and Beijing last week, warning the UK not to overlook maritime disputes and human rights in the pursuit of business.
Japanese Foreign Minister Fumio Kishida is expected to hold telephone talks with his British counterpart, Philip Hammond, as early as this week.
Tokyo is reportedly unhappy with the way British politicians jumped at the opportunity to sign lucrative investment deals with Beijing officials, while ignoring other important issues, Japanese Kyodo News reported.
Japanese officials are said to think it undesirable for Britain to improve its relations with China without criticizing the country's border disputes in the East and South China seas, and its human rights record.
London signed trade deals worth £40 billion ($61.35) with Beijing last week during Chinese President Xi Jinping's state visit to the country.
The agreements paved the way for controversial Chinese investment in Britain's nuclear power industry, a move academics and security agencies in the UK criticized for "threatening national security."
Kishida is expected to emphasize China's maritime activities to Hammond, stressing the need to maintain international law and freedom of navigation in the region.
Japan and China have rival claims over islands in the East China Sea.
In separate news, Chinese officials responded angrily to a US Navy ship's "illegal" passage near disputed islands in the South China Sea on Tuesday.
"We hope that the US side will not take actions that will backfire," Foreign Ministry spokesman Lu Kang said.