4 boatloads of refugees land at British military base in Cyprus used to bomb ISIS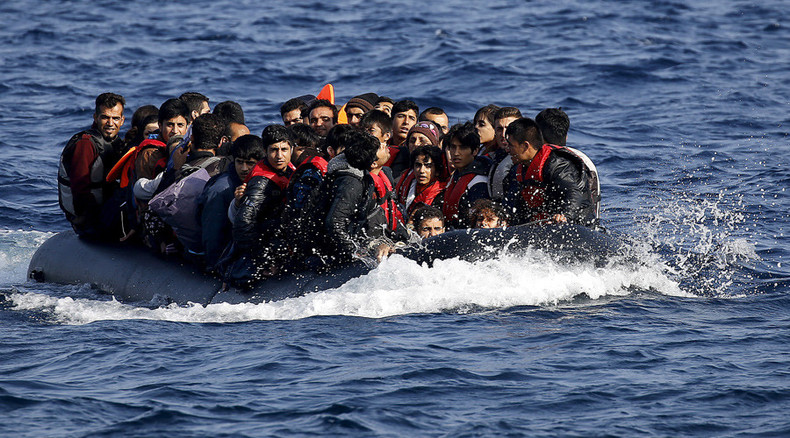 Four boats carrying over 100 refugees, including women and children, have landed at a British military base in Cyprus, the Ministry of Defence has confirmed. RAF Akrotiri has been used by British forces to bomb Islamic State targets in northern Iraq. 
The boats were first spotted by fishermen early Wednesday morning off the coast near the base.
"I believe it is more than a hundred, but there is no confirmation of the exact number at the moment," a spokesman for the MoD said. The ministry is investigating the incident.
The spokesman added: "At the moment the first priority is to make sure everyone is safe and well before decisions are taken on what's going to happen to them. We don't know full numbers. It is happening as we speak so details are still coming in."
This is the first time that refugees fleeing the ongoing civil war in Syria have landed directly on British soil. When asked if the migrants would be permitted to claim asylum in the UK, the official said, "That's not our understanding."
The police chief at the sovereign base area, George Kiteos, told local news site In-Cyprus that the migrants "have received first aid and they all appear to be in good health. We have already alerted all the other necessary services. They appear to have come from nearby Syria."
The Akrortiri base is some 150 miles from the southern Syrian port of Tartus.
READ MORE: Hungary seals borders as refugees flow into Slovenia
The military base is one of just two remaining sovereign British territories on the island, which was a British colony until 1960.
Nearby Italy and Greece have seen 500,000 refugee arrivals this year, while only several hundred have come to Cyprus, due to the island's relative isolation from the rest of Europe.