Xi Jinping state visit won't harm UK-US relations – Cameron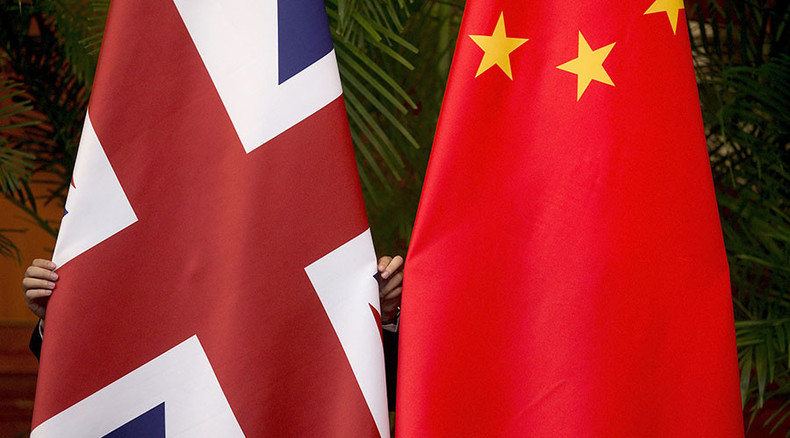 Prime Minister David Cameron insists the UK's growing alliance with China will not be detrimental to Britain's 'special relationship' with the US, as his government, the party leaders and royal family prepare to host Chinese President Xi Jinping.
The state visit is expected to be accompanied by protests over China's human rights abuses and fears that reliance on the Chinese economy could prove damaging to the UK.
Even second-in-line-to-the-throne Prince William, who normally steers clear of voicing his stance on international affairs, is planning to speak out against China's animal trade during the visit.
Xi's recent state visit to the US was riddled with tensions over security, but Cameron and Chancellor George Osborne have already emphasized the importance of the visit for UK/Chinese trade relations and dismissed fears Chinese investment in nuclear power plants could jeopardize national security.
Cameron told Chinese state media he sees no conflict in having "that very special relationship [with the US]" and "with wanting to be a strong partner for China as the Chinese economy continues to grow and China emerges as an enormous world power."
During the US visit, Obama threatened to place sanctions on China over a number of cyberattacks on America.
Xi's UK tour also comes amid concerns Britain may become vulnerable to Chinese economic instability. It has been described as undergoing "growing pains" by Chinese business leaders.
Over the summer, China's stock market suffered a crash, which threw Wall Street and the London Stock Exchange into two days of disarray.
Imminent growth figures for China are also expected to show the slowest growth rate since 2009.
"We do have concerns about the Chinese economy, and we are working hard to address them," Xi told Reuters on Saturday.
"We also worry about the sluggish world economy, which affects all countries, especially developing ones."
He further praised Britain for its "visionary and strategic" decision to strengthen economic ties with China.
The British government's policy has not won the backing of the recently-elected Labour leader Jeremy Corbyn, however, who has threatened to raise the issue of human rights abuses at the state banquet held by the Queen at Buckingham Palace.
China's ambassador to the UK Liu Xiaoming told the BBC on Sunday that Xi was "not here for a debate about human rights."
He added that discussing human rights at the banquet would be inappropriate.
"I think the British people are very gentlemen [sic], very smart. They know how to behave on occasions like this … You think the Labour Party will raise human rights at a state banquet? I don't think so."
Amnesty International will also hold a protest on Tuesday as the visit commences, demonstrating against censorship and other human rights abuses.
Prince William will stage a major intervention on Monday when he records a television program that will be watched by 100 million Chinese citizens.
The future king will discuss the threat posed by the Chinese trade of endangered animals during an episode of 'Let's Talk', a current affairs show on CCTV1, the Chinese state broadcaster.
LISTEN MORE: