Amputee kids everywhere can soon get awesome, 3D-printed Star Wars prosthetics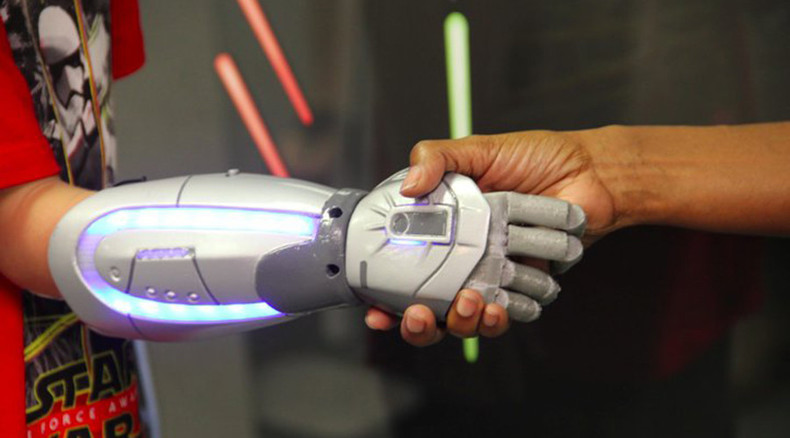 Child amputees everywhere will soon be able to get the kind of gift that previously, they might only have dreamed of – their own hero-inspired body parts ... including a lightsaber arm. UK firm Open Bionics has started offering custom-built prosthetics.
The firm is part of the Techstars Disney Accelerator, a startup accelerator that allows smaller companies to use the creative expertise offered by the American cartoon giant in order to build Disney-themed entertainment and technology.
The company uses 3D-printing technology to create the body parts. One of the more awesome examples, according to The Independent, is the lightsaber arm that magically illuminates and emits the internationally famous noise – the electric hum associated with Luke Skywalker, Darth Vader and other characters from the Star Wars franchise.
Inspired by Queen Elsa from Disney's Frozen, the company also made a snowflake hand.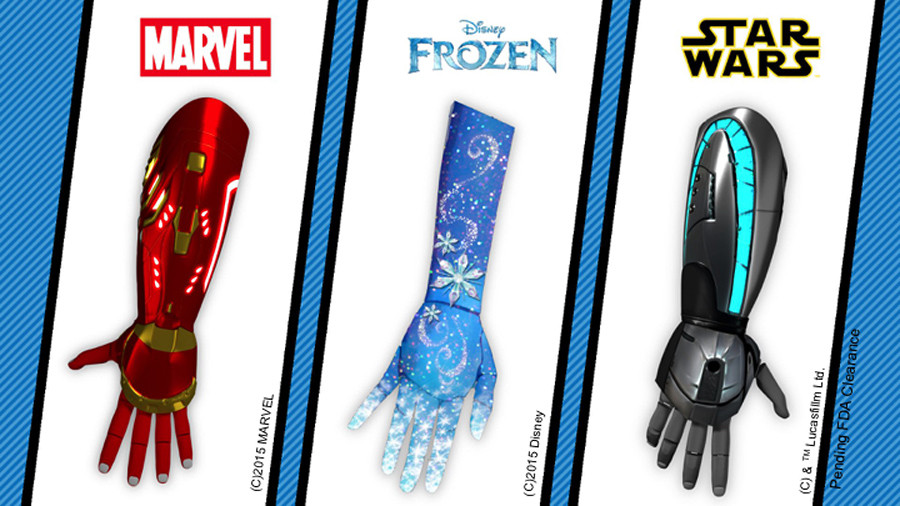 Building on the famous moment that the Iron Man himself, Robert Downey Jr., presented a child amputee with his very own Iron Man gauntlet, the item itself is now widely available.
The prosthetics now being developed by Open Bionics not only make the technology more widely available and affordable, but they also flip the public's perception of what it means to be an amputee.
READ MORE: Revolutionary touch-sensing synthetic skin developed in Stanford research
What's more, the children actually exercise their muscles: The prosthetics are built with consultations from parents and health professionals. The design allows them to see, with the aid of mounted LEDs, how the signals sent by the gauntlet correspond with the arm.
"Now kids can get excited about their prosthetics," the company says on its website. "They won't have to do boring physical therapy, they'll train to become heroes. They're not just getting medical devices, they're getting bionic hands inspired by their favorite characters."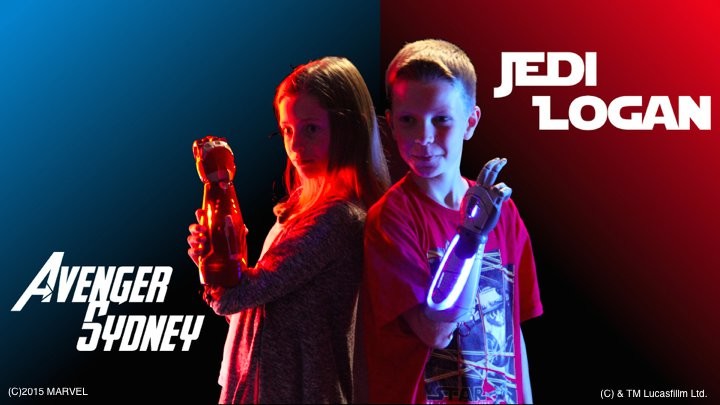 A vibration motor inside the Iron Man arm also reacts when the child mock-fires a projectile.
As part of the initiative, Disney gave Open Bionics royalty-free licensing. This, along with the prosthetics company's 3D-printing expertise, means that the devices are emerging more cheaply than expected.
The prosthetics are expected to hit the market before 2016, costing around $3,000.