20 Labour MPs launch rebellion against Corbyn leadership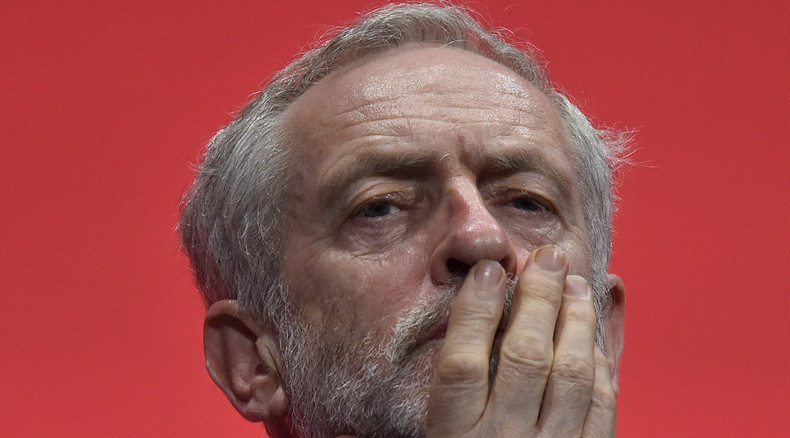 Labour Party leader Jeremy Corbyn has faced the first rebellion of his leadership, with some 20 MPs abstaining from a vote on Chancellor George Osborne's fiscal charter, defying the chief whip's order to vote against.
The fiscal charter is designed to force future governments to reduce the deficit and attempt to create a budget surplus – effectively legislating in favor of austerity and against big investments.
Osborne called a vote soon after the Labour leadership election in order to exploit divisions within the ranks created by Corbyn's election.
The charter was approved by 320 votes to 258 after roughly 20 Labour MPs abstained from the decision, showing their disdain for Corbyn's leadership.
Amongst the rebellious MPs was former leadership candidate Liz Kendall, who was beaten into last place by Corbyn.
The rebellion comes after the Shadow Chancellor John McDonnell made a divisive policy U-turn over the charter earlier in the week.
McDonnell said the party would not vote in favor of the 'Charter for Budget Responsibility' after announcing support for the measures just two weeks before.
"I suppose I should deal straightforwardly with the issue of the U-turn ... Embarrassing? Yes of course it is," McDonnell told the House of Commons.
The shadow chancellor added he had tried to "out-Osborne Osborne," in reference to his skills as a tactical politician.
McDonnell said Osborne was using the charter as a political weapon to continue to ostracize the Labour leader and discredit is economic capabilities.
A number of leading economists have also reacted against Osborne's charter, saying it is "nothing more than an attempt to outmaneuver his opponents," with no basis in economics. In June, some 77 economists signed a letter dismissing the charter.
Deficit reduction has become a bête-noir for the Conservatives, who had promised to eliminate it by 2015. In fact, the government has only reduced it by half.
While the Tories struggle to tackle the deficit, they continue to present Corbyn as an incapable leader and attack Labour's economic credibility.
Osborne insists his charter is not politically motivated.
"It's not a political gimmick to have sound public finances," he said.
"In my experience, shadow chancellors come and go, but what is permanent is the economic approach the Labour Party is committing itself to tonight: they are becoming the permanent party of fiscal irresponsibility."