War against ISIS 'unwinnable' without troops on ground – SAS veteran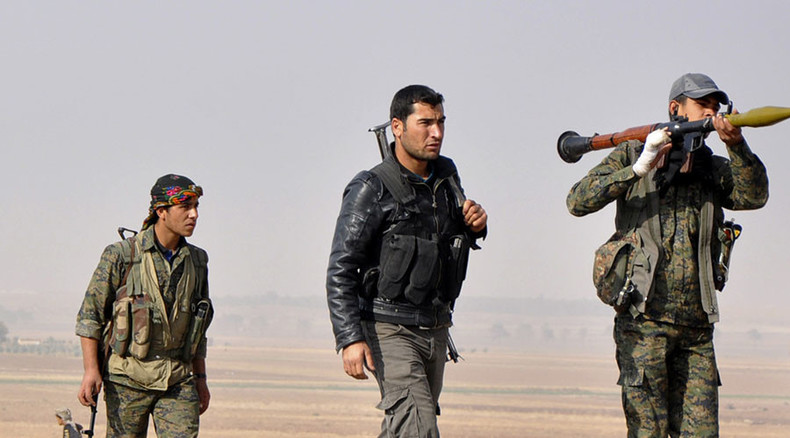 Islamic State (IS, formerly ISIS/ISIL) cannot be beaten without conventional troops on the ground, an SAS veteran who has been filming with Kurdish militias claims.
Former SAS soldier 'Big' Phil Campion, whose documentary of his time alongside the Kurds in Iraq and Syria airs on Wednesday night, has claimed that without a ground war the fight against ISIS is doomed to fail.
"Airstrikes alone are not enough to win a war like this," Campion told Sky News on Tuesday. "At some stage somebody's got to get in the weeds and get messy."
While admiring the Kurds' pluckiness, Campion lamented the lack of equipment available to the various ethnic militias which have proved an important bulwark against jihadists who now control large swathes of Syria.
"To say that these people need kit is an understatement," he said. "The only thing that evens this fight up at all is the fact that these guys are so game and willing to fight because otherwise I wouldn't be here, this would be ruled by IS already."
"Air power only does half the job. The Peshmerga or somebody has actually got to go down there and sort it out," he added.
The Kurdish militias, which have been celebrated for their dogged opposition to IS, were accused of forced relocations and the razing of villages in a report by Amnesty International on Tuesday.
The Autonomous Authority which is led by Syrian Kurdish political party Partiya Yekîtiya Demokrat (PYD) were accused of retaliating against villages perceived to have been sympathetic to extremist groups.
Senior Amnesty officials suggested the actions may amount to "war crimes."
"By deliberately demolishing civilian homes, in some cases razing and burning entire villages, displacing their inhabitants with no justifiable military grounds, the Autonomous Administration is abusing its authority and brazenly flouting international humanitarian law, in attacks that amount to war crimes," Lama Fakih, Senior Crisis Advisor at Amnesty International, wrote in a blog on Amnesty's website.
LISTEN MORE: