'Momentum': Corbyn supporters set up network to revitalize Labour movement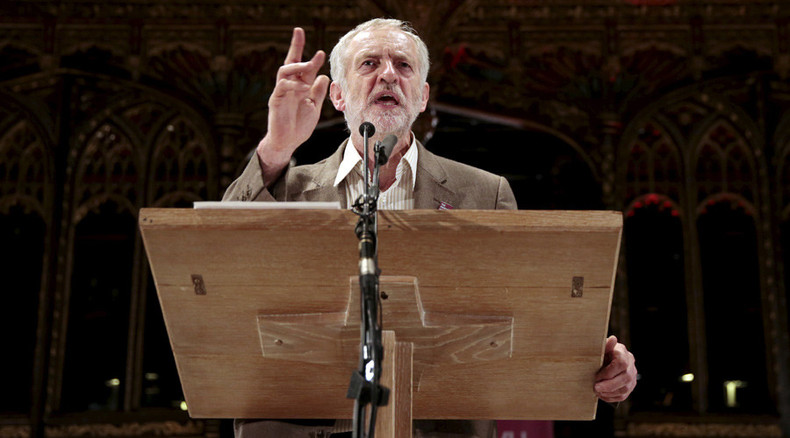 Politicians and activists close to Jeremy Corbyn have launched Momentum, a grassroots network born out of the social movement that propelled Jeremy Corbyn to the Labour party leadership.
Writing in the New Statesman magazine, Norwich MP Clive Lewis said Momentum's plans are as "bold as the challenges that confront it. It will organise in every town, city and village to create a mass movement for real, progressive change."
He added: "It will work with Labour members to transform our Party into a democratic institution worthy of its founders' original aspirations. A Party with not just the right policies for a General Election but ultimately the collective will to enact them in government."
The network's aims are in keeping with Corbyn's election campaign to increase internal party democracy. In his article, Lewis was highly critical of what he called "top-down, command and control, monolithic political structures of yesteryear," which some feel have come to dominate the Labour Party.
He said the political "ecosystem" is vast and diverse and that the party could play a role in change, but must "understand it does not have a monopoly on opposing vested interest."
Lewis also warned of the powerful interests that will oppose Labour under Corbyn, saying the abuse faced by former leader Ed Miliband would "pale into insignificance" by comparison. "The powerful, the exploiters, the excessively wealthy will not pull their punches" when they deal with Corbyn and his party, he said.
Despite the hopeful tones struck by Lewis, some MPs fear the radicals are trying to build a party within a party and cleanse Labour of particular MPs.
One anonymous Shadow Cabinet minister told the Telegraph: "They are setting up a party within a party and I fear that they will use it to take control of conference, policymaking and mount a purge."
Another MP said: "This is basically a parallel organisation as far as I'm concerned, it's against the principles of the Labour Party and I think less of Jeremy Corbyn for endorsing it.
READ MORE: 'Resistance movement': Labour will back all strikes 'automatically,' says McDonnell

"It will inevitably be seen as a threat to sitting MPs and the Labour Party in parliament – it is a retrograde step," the MP added.
However, the party's Blairite MPs may have to be careful how strongly they criticize Momentum as acting as a "party-within-a-party," given that many of them belong to the pro-market New Labour Progress organization, a secretive lobby group funded in large part by supermarket tycoon Lord Sainsbury.