Home Office apologizes for pregnant asylum seeker's unlawful detention in Yarl's Wood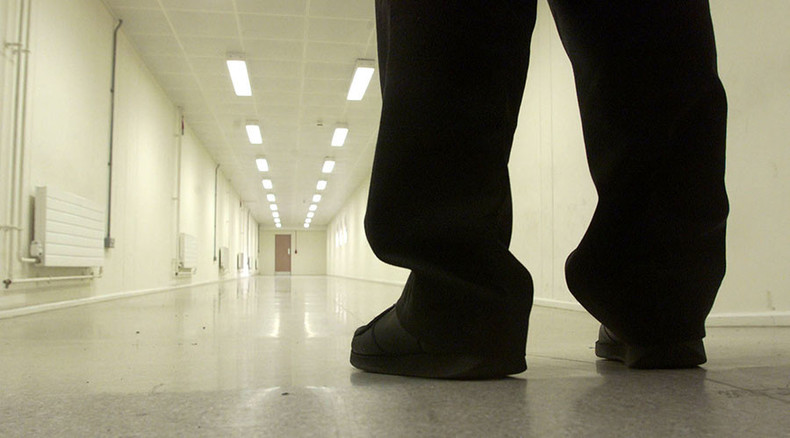 The Home Office has apologized for unlawfully detaining a pregnant asylum seeker at the notorious Yarl's Wood immigration removal center in Bedfordshire.
The Congolese asylum seeker, who was five months pregnant when she was arrested in February 2014, will also receive compensation for the unwarranted detention.
She was arrested in Cardiff, held for 10 hours at a police station and then transported to an immigration center in an eight-hour long journey.
'Worried about my unborn baby'
While being held inside Yarl's Wood, the pregnant asylum seeker was "worried" about the health of her unborn child.
"I am very worried about what is happening to my baby," she told The Guardian while she was still in detention.
She was also deprived of a 20-week scan and only received one visit from a midwife.
"I feel like I am being treated like a criminal here although I have not committed any crime," she said.
After a long legal battle, the government admitted the woman should not have been detained.
'Home Office apology'
"I apologize on behalf of the Home Office for unlawfully detaining you while you were pregnant," a member of the Home Office's legal team said in a public statement.
In an effort to prevent future cases like this, the government said it would review existing laws on the detention of pregnant asylum seekers.
Currently, pregnant women are treated as vulnerable people who are unsuitable for detention and should only be detained under "exceptional" circumstances.
However, according to Her Majesty's Inspectorate of Prisons, 99 pregnant mothers were detained at Yarl's Wood in 2014, only 9 of which were deported.
'Great victory'
The former-detainee's solicitor, Jane Ryan, called the Home Office response a "great victory."
"This is a great victory and a strong basis on which to argue that the detention of pregnant women should be ended altogether," she told The Guardian.
"The Home Office has been repeatedly criticized about its practice of detaining pregnant women. The apology and agreement to review both the policy and practice is an extremely important recognition that the system must change," she added.
Calling Yarl's Wood "unsafe," director of midwifery at the Royal College of Midwives Louise Silverton said pregnant women's rights should be respected.
"Some pregnant women have reported receiving inadequate healthcare, which clearly puts their unborn baby at risk as well. The women detained at Yarl's Wood have a right to be cared for in a dignified and respectful way, just like any other pregnant woman," she said.
However, this is only one case of many.
Conditions at Yarl's Wood have reportedly deteriorated, with critics calling it a "place of national concern."
There has been repeated allegations of abuse, inappropriate sexual contact and poor healthcare inside the center, which opened in 2001.
Chief prison's inspector Nick Hardwick told the BBC earlier this year that Yarl's Wood is failing vulnerable women, including those who are pregnant.
In a report published by Hardwick in August, it suggests that conditions have worsened at Yarl's Wood since inspectors last visited the center two years ago.
In June, the Independent Monitoring Board also said it was "concerned" that pregnant and vulnerable women were being wrongly detained at Yarl's Wood.
In March, a former Yarl's Wood detainee spoke to RT exclusively about her "horrendous" three-month detention.
Juliet Nantambi, 35, a Ugandan asylum seeker who came to the UK to escape persecution for being gay, said detainees inside the center are "treated like animals."