West Midlands Police spent £5m snooping on mobile phone records – FoI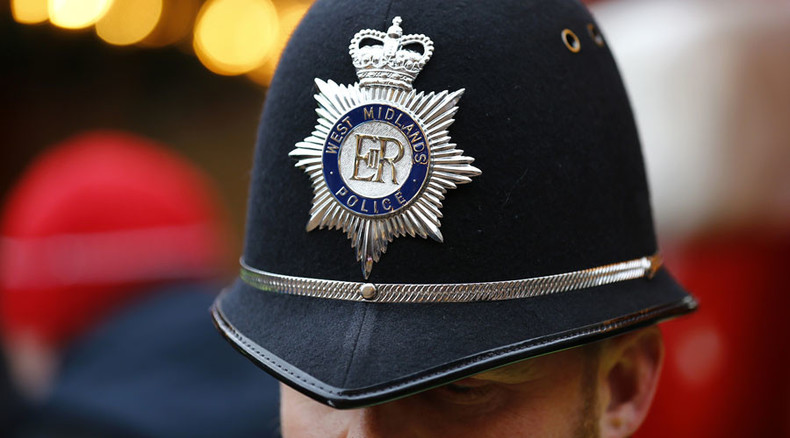 West Midlands Police have used controversial snooping legislation to intercept citizens' private data over 234,000 times during the last seven years, it has emerged.
The force funneled £5 million to telecom companies after using Britain's controversial Regulation of Investigatory Powers Act (RIPA) to examine the mobile phone records of suspected criminals and terrorists.
The scale of the force's costly snooping was made public, following a Freedom of Information (FoI) request submitted by privacy rights campaigners.
In particular, the FoI request called upon West Midlands Police to unveil how much was offered to the tech firms to hold, sort and supply the telecoms data. Among the companies involved are Virgin Media, BSkyB, Vodafone, EE, O2 and BT.
RIPA has been engulfed in scandal since it was implemented. Campaigners warn it empowers UK authorities to violate citizens' privacy.
The legislation was implemented as a means of investigating suspected terrorists and criminals.
However, privacy rights activists argue the broad-ranging powers have been misused by councils to investigate trivial matters, while police have used them to infiltrate journalists' sources.
UK Police complaining about #Apple encryption when they have #RIPA which can be used to force people to hand over passwords (more) #privacy

— Alexander Hanff (@alexanderhanff) October 1, 2015
Earlier this year, surveillance watchdog the Interception of Communications Commissioner's Office (IOCCO) said some 19 police forces accessed the phone records of 82 journalists over the course of three years.
IOCCO neglected to publicize the names of the forces involved at the time. However, the majority of the 82 journalists whose records were obtained were reportedly unaware of this surveillance.
West Midlands Chief Superintendent Stephen Graham defended the controversial legislation on Monday.
"Mobile phones now play a vital role in the investigation of crimes and help to locate missing people or in cases where we have threats to life," he told the Birmingham Mail.
"The application to obtain these details is subject to guidance and strict codes of practice. All police forces are regularly and rigorously inspected by an independent body on the way in which we use this tactic."