Cannabis farms detected through energy-theft database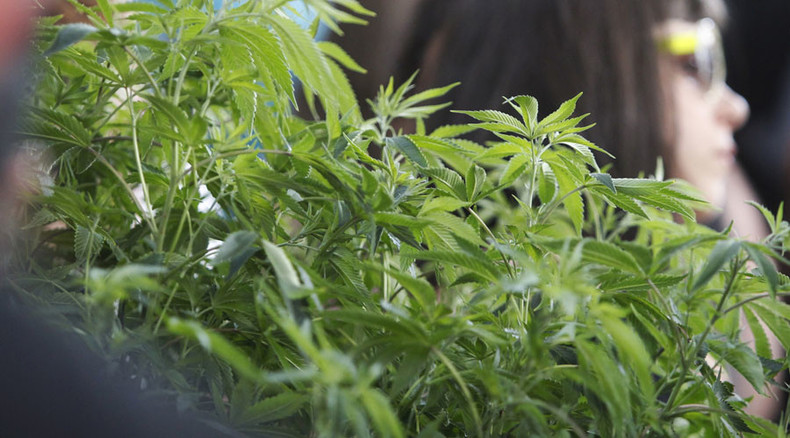 Britain's power network could be monitored by Scotland Yard from next year to allow police to combat cannabis farms operating on housing estates and in industrial areas, it has been revealed.
More than 650 cannabis farms, which use high powered growing lamps, are discovered every month across England and Wales, some worth £1 million.
The Metropolitan Police are determined to tackle the illegal trade by searching for unusual spikes in electricity usage that could have been triggered by the large scale production of cannabis.
Last year, the Met hoped to put forward a scheme to monitor the electricity network in order to locate more marijuana farms, but the project failed to get Home Office funding.
However, it has now emerged that an anti-theft database is being launched by energy suppliers, which could help police to gather intelligence on electricity usage and track down more weed farms.
The Theft Risk Assessment Service (TRAS), which is due to go live next March, is being considered as an option for police to gain intelligence on the use of power in Britain.
TRAS will combine billing records of 53 energy companies and generate an energy "theft propensity score" for domestic and business addresses.
The service, which covers gas, electricity and dual fuel use, will compare expected consumption with actual use to detect any abnormal spikes.
TRAS, the brainchild of Electralink, will deliver intelligence to power company investigators, but the scheme is still being examined by police.
"We are working with electricity suppliers on a number of options, but to date no single solution has been tested," a Met spokesperson told the Times.
A spokesperson for the Office of Gas and Electricity Markets (Ofgem) said suppliers in Britain "must prevent electricity and gas theft. It is a license condition for all suppliers."
Condemning the concept of TRAS, a member of the London Assembly's police and crime committee, Jenny Jones, said the proposal could put the privacy of many at risk, as the Met has not always proven "responsible" with private data.
Some 25,000 cases of electricity theft are detected every year, costing each consumer £7 annually, according to Ofgem.
Energy theft in Britain is estimated to cost about £400 million a year, according to British Gas. A third of electricity stolen every year is used to power cannabis farms.
In 2013, a 59-year-old man was jailed for converting his Kent home into a cannabis farm, where he grew £16,000 worth of drugs.