British conman who faked 2-year coma jailed over 'extreme' attempt to avoid court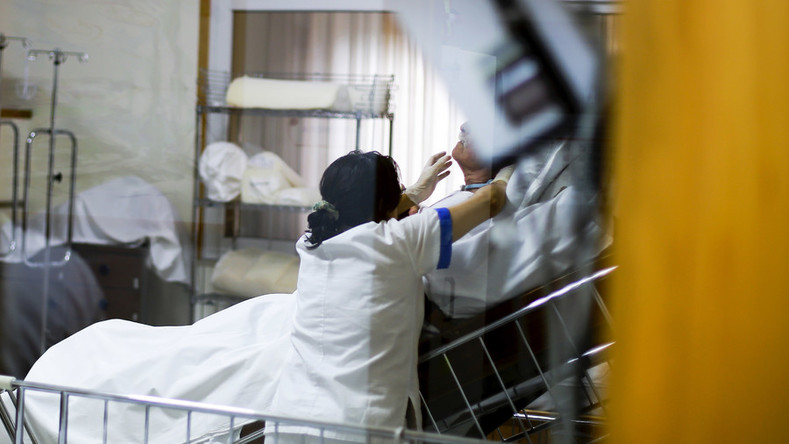 A man who faked a coma and successfully avoided fraud charges for two years has been slapped with additional jail time, along with his wife, for their effort to try to con the courts, to the "extreme."
The residents of Sketty, located just outside of Swansea, Wales, admitted to perverting the course of justice and have now been sentenced by Judge Huw Davies.
Forty-eight-year-old Alan Knight was arrested 2011 for stealing more than $60,000 (£41,000) from his elderly neighbor's bank account. In order to avoid charges the man claimed to be suffering from debilitating illnesses including quadriplegia, seizures and was slipping into comas.
Helping her husband to avoid court, his wife Helen checked him into a hospital for 10 weeks, claiming that he had been suffering from seizures. Numerous tests were carried out but they all concluded he had nothing physically wrong with him.
READ MORE: Conman fakes 2-year coma to avoid court
The complicated con scheme was brought to light by a police investigation which produced a record of his health, such as walking and driving, captured on surveillance-camera footage. In 2014, the con man was sentenced to four years in prison for forgery, fraud and theft.
On Friday, Swansea Crown Court handed out an additional sentence postulating that the 48-year-old would serve another 14 months on top of his current prison term. Judge Davies also jailed Helen for 10 months.
Appearing via videolink from prison, Knight was told by the judge that he and his wife had both demonstrated an "extreme" example of intent to pervert the course of justice, which resulted in "significant delay in bringing the offender to justice."
"All in all your behavior was unscrupulous and selfish," Davies told the convict, stressing their plot was well calculated.