Public 'needs to know' why Lord Janner can't stand trial for sex abuse, court hears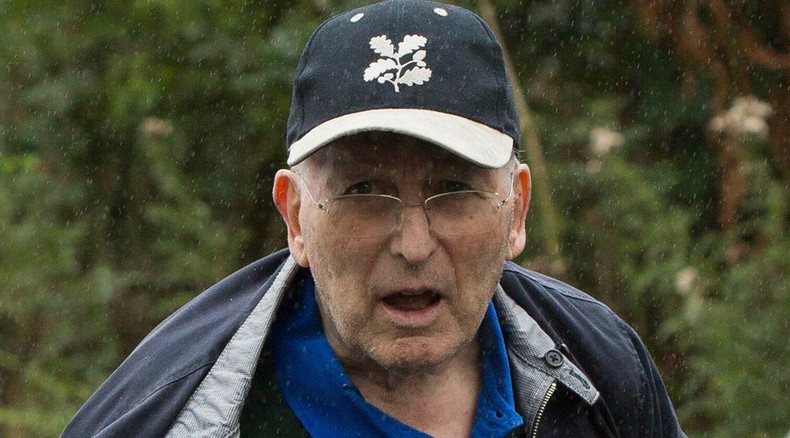 Former Labour peer Lord Janner will be found "unfit" to stand trial for a string of alleged child sex offences due to advanced dementia, a court has heard.
The 87-year-old has been accused of 22 offences, dating back to the 1960s, involving nine alleged victims, a majority whom were aged 16 and under at the time.
Janner, who allegedly "raped and tortured" children at a luxury Westminster flat, was excused from the Old Bailey on Friday after being found "unfit" to enter pleas or stand trial because he has Alzheimer's disease.
Addressing Justice Openshaw, Eleanor Laws QC said: "Both parties agree the defendant is unfit to plea and unfit to stand trial. There is no merit in putting off the determination."
A provisional trial date of December 7 has been set to decide whether the peer is well enough to undergo a trial.
However, it is highly likely that Openshaw will say Janner is unfit to stand trial. If this happens, the alleged abuser may be faced with a "trial of facts." This is where a jury hears evidence to determine the facts of the case, but no conviction is given.
Addressing the court, Openshaw said the public is "entitled to know" why Janner cannot stand trial for child sex offences.
"Plainly there is a public interest in these matters and the public are entitled to know the evidence on which the finding has been made," Openshaw said.
"Should the medical reports be made available to the press – that is a question we will need to address on December 7."
Nicholas Purnell QC, defending, said he was keen to "preserve" all of his client's rights, but suggested there was no reason not to decide whether he is fit to stand trial now.
According to Yahoo News, a provisional date for a trial of facts has been set for February 22, 2016, and another possible date has been reserved for April 11.
When the peer was forced to attend a brief hearing at Westminster magistrate's court in August, he appeared confused when confirming his identity. "Oh, it's wonderful," he told the court.
In April, Barrister and Director of Public Prosecutions Alison Saunders said Janner would not be charged, owing to his illness, despite there being sufficient evidence for the prospect of convictions.
Saunders, who was urged to resign, was forced to reverse her decision following an independent review carried out at the request of the alleged victims.
Janner allegedly molested nine boys between the early 1960s and late 1980s. The peer's family strongly denies the allegations.
You can share this story on social media: