Political punch: Heavyweight boxer Tyson Fury wants to become Lancashire MP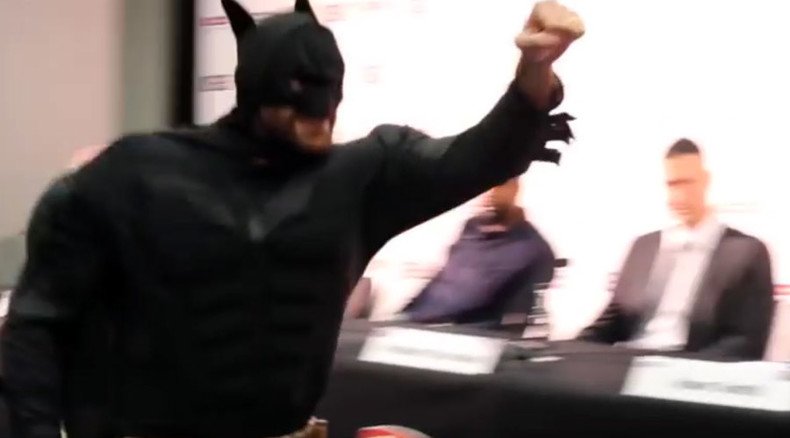 Heavyweight Boxer Tyson Fury could be sparring it out in Westminster within the next five years after revealing his ambition to become the next MP for Morecambe and Lunesdale.
Fury, 27, has high hopes of leaving the boxing ring and fighting for his constituency in Lancashire, currently held by David Morris of the Conservative Party.
The champion is certain he can "make a change" in the area where he grew up, claiming he has "influence" over the people there.
"We need to build on the foundations, we have steadily to make change. I feel that coming from a traveling background, I am used to politics and arguing," he told BBC News.
"My opinions on travelers are different to refugees – we are not talking about people coming over from Romania – they are British people," he said.
'I should be elected in five years' time'
He added there is "too much focus" on immigration and not enough "on our own brothers and sisters who are on the streets and abusing drugs and alcohol."
The Irish boxer believes the economy has become "slightly better" over the last three years in terms of unemployment, with "people coming back to pubs and bars."
He has already planned a meeting with Morris and the Lancashire County Council to discuss his plan to become the next MP.
"I should be elected in five years' time," he said.
Fury, who has been contemplating the pursuit of politics for a "month or so," said he is determined to see Britain withdraw from the EU.
At a conference last week for his match with Ukrainian boxer Wladimir Klitschko, he arrived running through the crowd dressed as Batman.
He insists, however, his eccentric appearance and appetite for a grand entrance are not characteristic of his political approach.
The match was scheduled for October 24, but Klitschko has since pulled out because of injury.
Currently undefeated, Fury is a two-time former British and English champion, a former European and Commonwealth heavy weight champion and the current WBO international heavyweight champion.
You can share this story on social media: