Libyan soldiers convicted of sexual assault now seeking UK asylum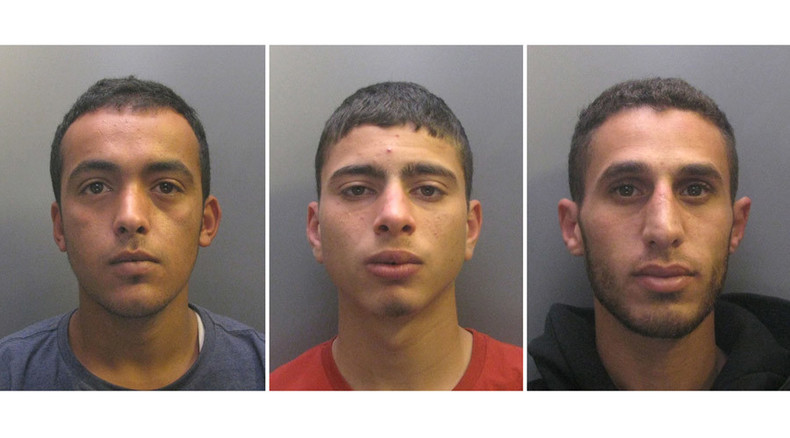 Three Libyan soldiers imprisoned for sexually assaulting teenagers while stationed at an army base near Cambridge are now seeking asylum in Britain, according to police.
Khaled El Azibi, 19, Naji El Maarfi, 21, and Mohammed Abdalsalam, 27, attacked three teenage girls in the university town after stealing bicycles and fleeing the Bassingbourn barracks in October 2014.
The three men were convicted of groping the teenagers, exposing themselves and trying to put their hands up the girls' skirts. Each of the men served between 10 and 12 months in prison.
READ MORE: Rape case against Libyan soldiers begins
Cambridgeshire police said the men have now been released and transferred to secure immigration units. The men's grounds for claiming asylum have not been revealed.
A lawyer for one of the victims, solicitor Richard Scorer of Slater and Gordon, stressed that granting the men asylum would have a devastating effect on the victims of their attacks.
READ MORE: ​Libyan soldier denies sexually assaulting British women
"It's difficult enough to recover from a situation where you're set upon by a stranger and sexually assaulted. But if you have to do that in the knowledge that that person has now come to this country and is trying to build a life here, I think that is very, very, very difficult to deal with, and completely wrong and unacceptable," he said. "I think it's a breach of their human rights and really we can't allow this to happen.
"These men committed very serious crimes while being trained by the British Army at the Bassingbourn Barracks in Cambridge. Their actions have had a devastating impact on their victims," he added.
The cadets were among a group of some 300 troops being trained in the UK as part of a support scheme for the newly formed Libyan government. The Ministry of Defense scrapped the program in 2014 after repeated incidents of misconduct and disciplinary problems, including the brutal rape of a man carried out the same night as the attacks on the teenagers. The soldiers responsible for the rape were sentenced to 12 years behind bars.
The original agreement would have seen 2,000 Libyan soldiers undergo military training in the UK. Of the 328 stationed in the country, 100 returned home during their training, while the rest were sent back following the scrapping of the program. Only the five who were imprisoned remained and a few others who have requested asylum, according to Defence Secretary Michael Fallon.