Next stop, Iran: Osborne to lead UK's 'biggest-ever' trade delegation to Tehran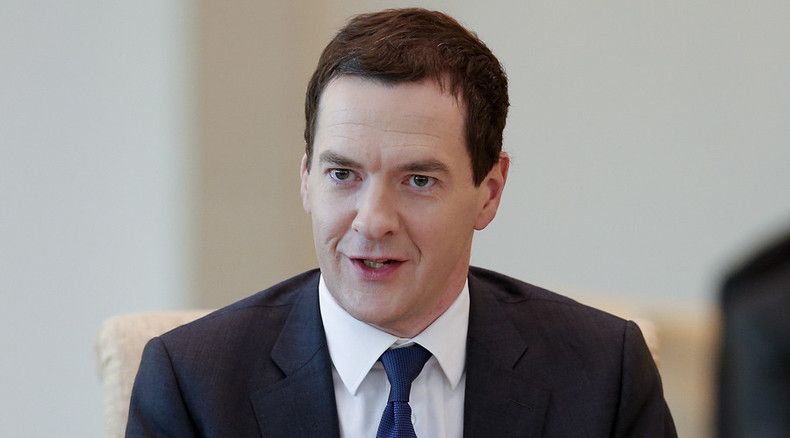 Chancellor George Osborne has announced plans to take Britain's biggest-ever trade delegation to Iran next year if Tehran stays true to a nuclear deal with world powers.
Osborne, speaking on the last day of a controversial visit to China, said he was prepared to take risks to boost the British economy.
The chancellor has faced criticism during his five-day tour of China for refusing to talk publicly about human rights issues, instead focusing on commercial ventures.
His stance was welcomed by media in Beijing however, with the China Daily and state-owned Global Times newspapers heaping praise on the "pragmatism" of Osborne's China policy.
Osborne wanted to engage with Tehran providing it fulfils its obligations under the nuclear deal, he told the Financial Times.
"We can either sit on the sidelines, watch the world move ahead and gradually decline — plenty of other countries are taking that path — or we can get out there and plant our flag in the ground," he said.
"Assuming that Iran honors the nuclear deal, and it's properly verified, I think there will be growing potential to do business with Iran.
"Next year I would love to lead a proper, big economic and trade delegation to Iran," he added.
Britain was one of the first western countries to formally engage with Iran after the nuclear settlement was signed in July.
Last month Foreign Secretary Philip Hammond led a diplomatic and trade delegation to re-open the British Embassy in Tehran after nearly four years without diplomatic relations between the two countries.
Representatives from Royal Dutch Shell were part of the trade delegation and met with Iranian Oil Minister Bijan Namdar Zangeneh and Central Bank Governor Valiollah Seif during the trip.
Oil giants Total and Eni have also met with Iranian officials to discuss working in Iran, which holds 9.3 percent of the world's oil reserves and 18.2 percent of the world's natural gas reserves.
Osborne's love-bombing of China has attracted fierce criticism from human rights groups and Britain's allies.
The chancellor refused to publicly raise human rights issues in China, but maintains he discussed the subject in private meetings.
A visit to the western region of Xinjiang was condemned because of China's repressive policies against the local Uyghur population.
A spokesman for the World Uyghur Congress, a group for exiled Uyghurs, said Britain's silence is "disappointing."
"Britain can't give the silent nod to China's particular suppression of the Uighurs due to economic benefits, sending the wrong signal to China and leading to China increasing monitoring and suppression in the region. China is using economic interest to divide the West."
Just admit it's about deals in China, George. Osborne isn't the first to sideline human rights issues. Blair & Brown Govts did too

— Kevin Maguire (@Kevin_Maguire) September 22, 2015
The Financial Times quotes an unnamed Western diplomat in Beijing as saying Britain's approach to China has been reduced to purely mercantile matters.
"The UK's China policy seems to have been reduced to pursuing commercial interests. There's nothing wrong with looking after your business interests, but how far do you go?"
Chinese media took a more positive view however, with the Beijing-based China Daily praising the chancellor for his "pragmatic policy."
In an editorial (in Chinese), the state-owned Global Times praised Osborne and said "it should be diplomatic etiquette for foreign leaders not to confront China by raising the human rights issue.
"Keeping a modest manner is the correct attitude for a foreign minister visiting China to seek business opportunities. Some Westerners believe their officials should behave like a master of human rights to show their superiority over China and the East," it added.