Met police in corruption probe over VIP pedophile network 'cover-up'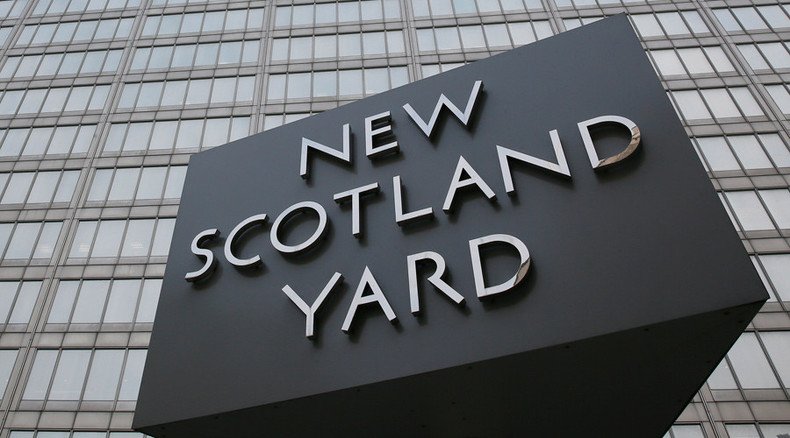 London's Metropolitan Police is under investigation over alleged corruption involving new historical child sex abuse claims. It comes a day after an "internal review" of a VIP pedophile ring inquiry seemed on the brink of collapse.
On Thursday, the Independent Police Complaints Commission (IPCC) revealed it is looking at 12 new claims within the Met police relating to child sex offences involving former officers.
New claims suggest the Met suppressed evidence to protect elite pedophiles from being exposed and charged.
According to one allegation, paperwork and evidence relating to child sex offences involving an MP "disappeared."
Another claim includes "allegation of a failure to investigate child sex offences involving an MP due to instructions from senior officers."
The police watchdog will also investigate a claim alleging that a west London pedophile ring in the 1980s "had evidence removed and was threatened with closure by a senior officer if it uncovered evidence against VIPS."
The IPCC said its investigators will ensure inquiries "meet our robust standards."
"We are continuing to receive further referrals from the Met and have now assessed that a further 12 require management by the IPCC in addition to one from the Essex Police. Our investigators will now oversee these investigations and ensure they will meet our robust standards," IPCC Commissioner Jennifer Izekor said in a statement.
The revelation comes after a Met statement on Wednesday suggesting Operation Midland, an inquiry into senior figures accused of abusing and murdering three boys in the 70s and 80s, could be on the brink of collapse.
"An internal review of Operation Midland was commissioned on 8 April 2015. It is routine for investigations of this nature to be reviewed. The review was carried out with the full report submitted on 25 August," the force said.
READ MORE: Police drop 'VIP pedophile ring' murder case - & instead refer witness's baby son to social services
"The product of this review is under consideration. We are not prepared to comment on the review in any detail as Midland is an ongoing investigation," they added.
Operation Midland was set up nearly a year ago by the Met to investigate claims that boys were abused and killed by senior figures, including former prime minister Sir Edward Heath, ex-home secretary Lord Brittan and the former heads of MI5 and MI6.
One of the allegations relates to the death of Vishal Mehrotra, killed in 1981 when he was eight years old.
One 47-year-old witness, named only as 'Nick', said he was present when a Conservative MP murdered a 12-year-old boy inside the Dolphin Square luxury apartment block in Westminster in the 1980s.
Earlier this month, however, police said Nick, who they once described as a "credible source," could be a 'Walter Mitty,' making up the murder allegations.
The force said it was unable to identify any of the alleged victims, discover any bodies or find any credible independent witnesses.
According to the Daily Mail, the force said a number of officers have "grave doubts" about Nick's account but fear openly declaring this, as it could put child-sex victims off contacting police.
Last December, Exaro news revealed how police "privately admitted" to covering up VIP pedophiles, including senior MPs.
Earlier this week, police dismissed an investigation into the alleged murder of a 15-year-old girl at a "vile" orgy organized by the Westminster VIP pedophile ring in the 1990s.
You can share this story on social media: