First-ever civil drone conviction in Britain handed down in landmark case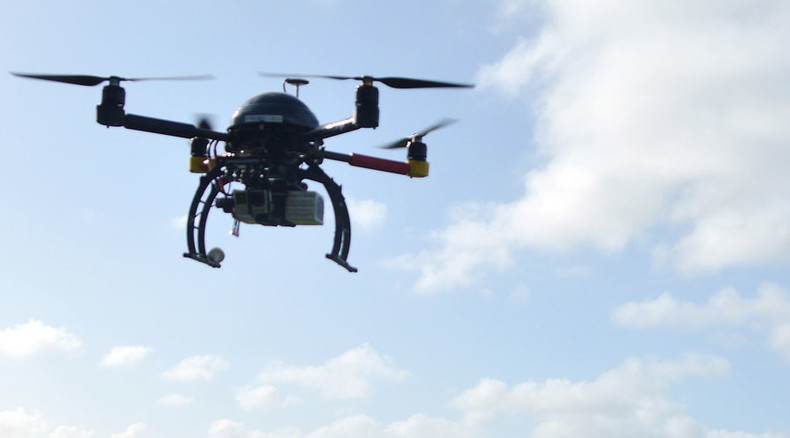 A 42-year-old man has been convicted of drone related offences after flying a drone over football stadia and through busy and congested areas of central London. The conviction is the first prosecution of its kind in the UK.
Nigel Wilson, from Nottingham, pleaded guilty to seven offences in breach of the Air Navigation Order 2009 and has been forced to pay a fine of £1,800 (US$2,760).
He was also issued with a Criminal Behavior Order banning him from purchasing or flying drones during the next two years.
Wilson was initially arrested in October 2014, after police received reports of a drone flying over the Etihad stadium in Manchester. He had previously used the drone to capture footage of football games at Anfield Stadium and the iPro Stadium, which he subsequently posted online.
During a Liverpool match at Anfield, the drone was flown close to mounted police officers on horseback, causing the animals to rear and nearly collide with members of the public.
As well as causing havoc at football matches, Wilson also flew drones over the Houses of Parliament, Buckingham Palace, HMS Belfast and the Shard.
Chief Inspector Nick Aldworth, from the Met's Specialist Operations Command, and lead officer on the misuse of drones, said the public should be aware of the regulations surrounding drone use.
"As drones become more widely available, it's important that anyone using this type of small aircraft understands that there are strict regulations on how and where they can be flown and that police, in partnership with the CAA, will look to prosecute anyone who does not follow these rules.
"Flying drones over congested areas or buildings can pose great risks to public safety and security, and Wilson put many people in real danger. Today's outcome should serve as a warning to anyone thinking of doing similar that they could end up in court if they ignore these regulations."
A spokesperson for the UK Civil Aviation Authority said the rules were in place for the safety of the public.
"As this case shows, anyone flying a drone needs to understand that there are safety rules in place which have to be followed. These rules are there to protect the safety of the general public and other airspace users. It is clearly not appropriate to fly a drone over large crowds of people or close to buildings and the CAA will continue working with the police to ensure these safety rules are upheld."