Trump has no clue who Jeremy Corbyn is, duped to retweet his photo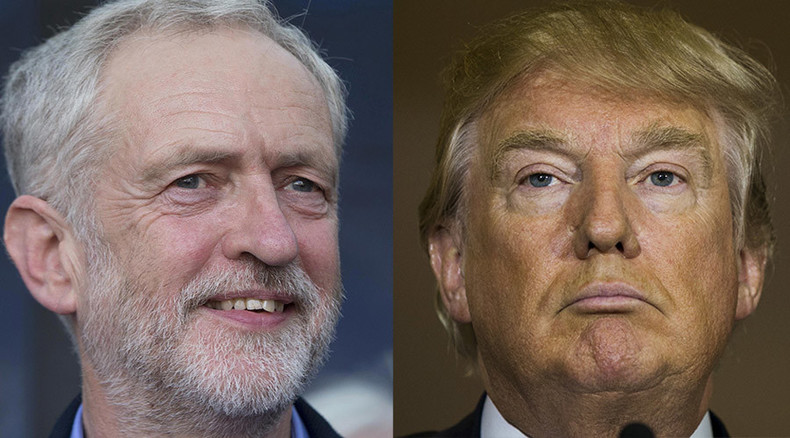 A great day for Jeremy Corbyn's Twitter army and another oops for Donald Trump. As the Labour MP won his party's top spot with 59.5 percent of the vote, his supporters were awash with web-happiness. But do they really include the capitalist candidate for US Prez?
READ MORE: UK Labour leadership election: Anti-austerity & anti-war MP Jeremy Corbyn wins landslide victory
Although the long-standing British MP may have had to languish on the backbenches of the House of Commons for about thirty years before taking the Labour party's top spot, today 66-year-old Jeremy Corbin is enjoying his day in the sun, as his supporters flood Twitter with words of jubilance.
Corbyn's victory as leader of the Labour party is great news, it's a step forward towards a change in Europe for the benefit of the people.

— Pablo Iglesias (@Pablo_Iglesias_) September 12, 2015
However, some members of his party decided that it was high time they left the ranks of opposition, posting their proof online.
For online fandom, Corbyn has become an icon representing the possibility for real change in British politics. His arguments that the British people are "fed up with the injustice and the inequality" in their country have found serious political heft with the populace, as well as his calls to "fightback."
Some commentators took umbrage at the negligible notice paid to former Labour Prime Ministers Tony Blair and Gordon Brown, and were quick enough to react.
Ed Miliband getting huge cheers and Blair and Brown not getting a mention. The world has gone mad. Who needs election winners?

— abigail morris (@Abigailamykaren) September 12, 2015
Across the ocean, the celebration hasn't gone unnoticed. Donald Trump, a Republican tycoon aspiring to his party's nomination for the US presidential election in 2016, also posted a photo of Corbyn on his Twitter microblog.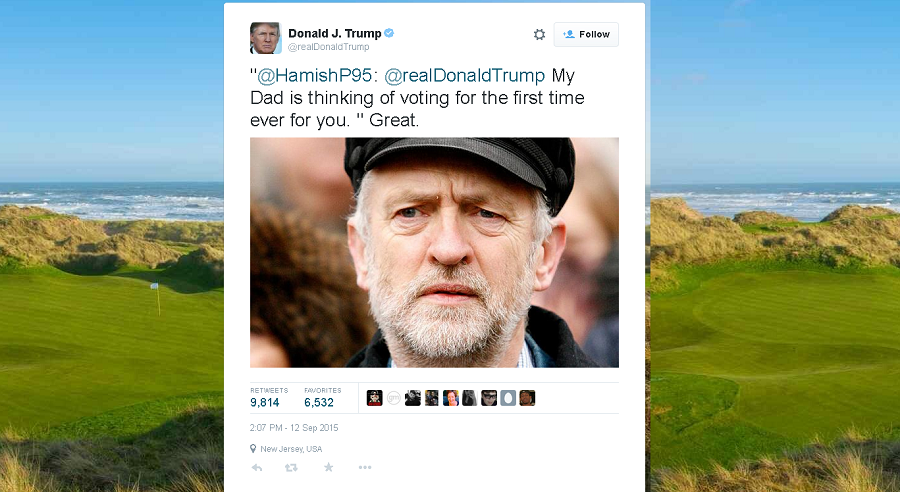 But wait! Is uber-conservative Trump really a Corbyn fan? Well, as it turns out Twitter user HamishP95 managed to dupe The Donald into retweeting the far-left Labour MP's photo by tweeting him a picture of Corbyn, claiming it was a picture of his father, who was "thinking of voting for the first time ever for you my friend." The real estate mogul, who has never been able to resist a compliment, fell for the ploy, retweeting Corbyn's picture, adding "Great," thus provoking howls of social media mirth and derision.
One would think that Trump would have learnt his lesson after being tricked into sharing a photograph of a serial-killer couple. That tweet was eventually killed.
So, who's it gonna be next, Mr Trump? Putin, Elvis Presley or Bill Clinton?