Britons killed by ISIS drone strike were on govt 'hit list' – reports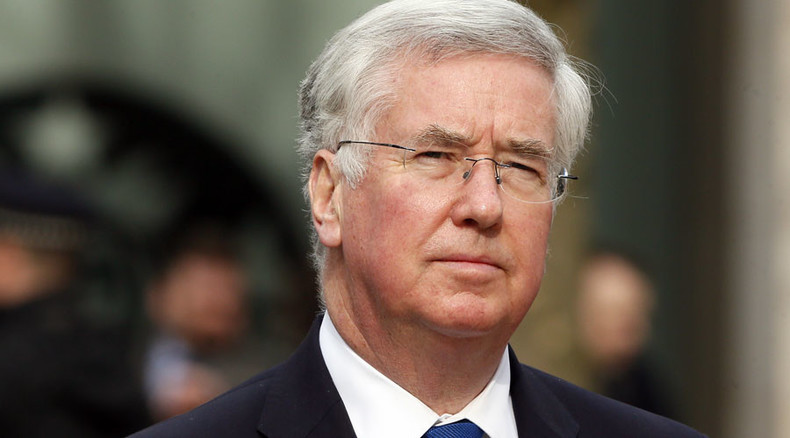 British Islamist fighters were put on a "hit list" at the meeting of the National Security Council that approved the first British drone strike on Syria, killing two British citizens, reports suggest.
Despite Defence Secretary Michael Fallon's insistence that such a list does not exist, the Guardian claimed one had been used to identify targets that pose a threat to British security.
It was revealed Monday the government had authorized a drone strike which killed Islamic State (formerly ISIS/ISIL) recruiter Reyaad Khan in August, the first British attack of its kind.
Prime Minister David Cameron's spokeswoman alluded to such a list of individuals, but denied the existence of a hit list. She indicated the committee had discussed the threat posed by a "number of individuals" and the best ways to combat them.
As well as killing Khan in the targeted strike, another Briton, Rahul Amin, also died, along with a third extremist fighter.
Junaid Hussain, another Briton fighting for ISIS, was killed in a US drone attack on August 24.
Hussain and Khan were made targets after intelligence suggested they were planning to attack VE day celebrations in the UK.
Cameron's spokeswoman said the authorization meeting was taken to secure the country's safety.
"That meeting was about what action we should take to protect the UK from a terrorist threat," she said.
Asked whether a list had been drawn up, she said: "It was about what action we should be taking to protect British people here in Britain. As the defense secretary was saying, we have been clear that there are a number of individuals who are part of the terrorist organization that is ISIL that are seeking to plot and attack the UK and indeed other countries."
"It means that the government remains absolutely committed to doing what is necessary to protect British people here on the streets of Britain."
Fallon echoed her sentiments when asked whether the government had created a "kill list" of dangerous suspects in Syria, but added they would "not hesitate" in carrying out further attacks.
"It's the other way around, it's the terrorists out there in ISIL headquarters in Raqqa in northeast Syria, it's they who have a kill list," he said Monday.
"They have plans to mount a series of attack on Britain, our job is to identify those attacks, identify the terrorists and where we can forestall them.
"But if you're asking me would we hesitate to take similar action again today, tomorrow, next week, absolutely not – we would not hesitate."