Pro-Palestinian & Zionist Federation protestors to clash ahead of Cardiff football match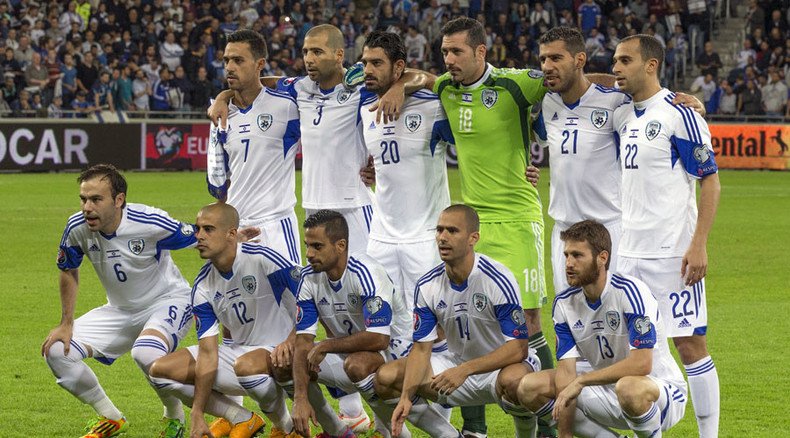 Pro-Palestine and pro-Israel activists will clash at demonstrations scheduled to commence ahead of the European Championship football match between Israel and Wales in Cardiff on Sunday.
Some 400 anti-Israel protestors will march from Cardiff City Hall to Cardiff City Stadium from 2pm as part of the Red Card Israeli Racism initiative. It is calling on FIFA and UEFA to expel the Israeli Football Association, in line with the Palestine Solidarity Campaign (PSC).
The demonstrators will protest against Israel's treatment of Palestine footballers and its occupation of West Bank and Gaza.
The PSC has also accused Israel of being an apartheid state, which treats Palestinians as second class citizens.
"In its treatment of Palestinians, Israel is an apartheid state, just as South Africa was. It imposes apartheid policies on all aspects of Palestinian life including football. Join the protests," the group says.
Labour Party leadership frontrunner Jeremy Corbyn, who ardently rejects claims he is anti-Semitic, had originally been expected to attend the pro-Palestine protest, but organizers did not list the PSC member among participants, according to the Jewish Telegraph.
After hearing of the pro-Palestine protest, the Zionist Federation and local friends of Israel confirmed their plans to attend the game with 200 fans to take part in a "pre-celebration match of Israel."
According to the Jewish Chronicle, the group has organized transport to the game for activists who want to "support the visiting side."
Condemning the PSC rally, the Israeli embassy said anti-Israel demonstrations will "promote hatred."
"It is unfortunate that we are anticipating an anti-Israel demonstration in Cardiff, which does nothing to promote coexistence in the Middle East or to foster dialogue," the embassy said in a statement.
"Promoting hatred and a divisive ideology, is not only foreign to the sport of football and to sports in general, but cannot advance the cause of peace between Israelis and Palestinians," they added.
A London-based Israeli dance group was also scheduled to perform before the start of the match, but the troupe backed out over security fears.
In November 2014, the Israeli Defense Forces (IDF) raided the Palestinian Football Association (PFA) headquarters in the West Bank.
Cardiff Stop the War coalition secretary Adam Johannes accused Israel of preventing Palestinians from participating in the "beautiful game."
"Imagine if players in Wales' national football team were blocked from leaving Wales to play matches, some held in prison for months or years on end without trial. With armed forces sent to invade the headquarters of the Welsh FA, and Cardiff City Stadium bombed," he said in a statement.
"This is what Israel does to Palestinian football. On September 6, Wales will play a country which regularly blocks Palestinians from participating in the beautiful game, competing in tournaments, and stops players traveling to matches."
Israel's Prime Minister Benjamin Netanyahu will arrive in London to meet British Prime Minister David Cameron on Wednesday. Nearly 100,000 people have signed a petition calling for him to be arrested for "war crimes."
The PSC has called for people to join a protest outside Downing Street to confront Netanyahu from 11am to 1pm.
Last summer, Israel launched a bloody war against Gaza that killed nearly 2,300 Palestinians, 500 of them children.
You can share this story on social media: