UK to be EU's most populous country in just three decades, due to immigration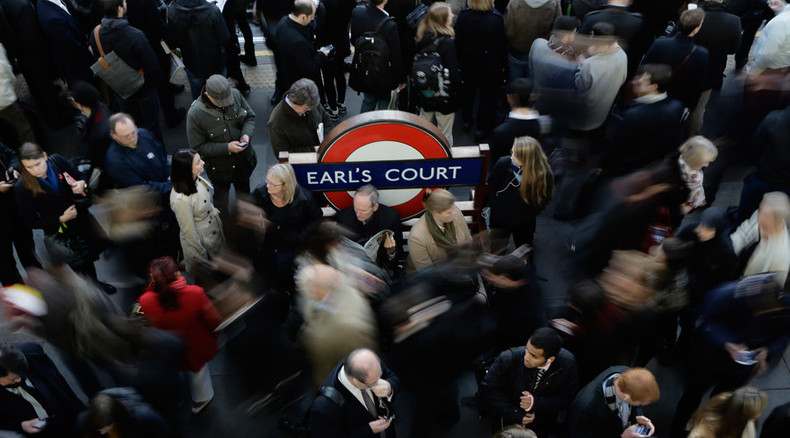 If current immigration and birth rate patterns continue, the United Kingdom will overtake Germany to accommodate a population of over 75 million people by 2050, which will continue soaring, while the rest of Europe stabilizes. The projections have been published by the official EU body Eurostat.
In total Eurostat expects Europe's population to grow by just 11 million people to 520 million by 2080, a figure that will be driven by immigration, as the population of the UK will increase to 85 million, while other states empty out, or fall victim to the lower birth rates of the native population
Immigration from the rest of the world has been responsible for over half the population growth throughout the continent for the past decade, and in 2013, 95 percent of all population growth was fueled by immigration.
READ MORE: Immigration hits new record, bosses dub Tory 'tens of thousands' cap 'unachievable'
In turn, the UK has had the fastest-growing population in the EU or the last ten years, and in 2014 welcomed over 600,000 legal immigrants, while only about 300,000 left the country. The trend began with increased immigration from former colonies, following the election of the Labour Party in 1997, and was accelerated when the UK was obliged to open its doors to new Eastern European members after the turn of the millennium.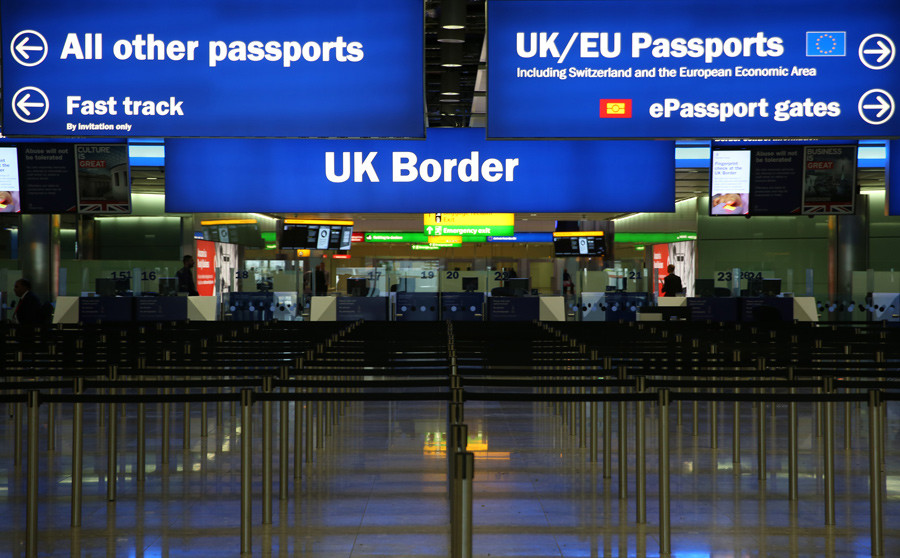 The official population of the country now stands at 64.5 million, and over eight million of those were born abroad, according to data published by Oxford research center The Migration Observatory last week.
This means that one in eight people living in the UK were not born there, compared to one in 11 just a decade ago.
Three million of those were born in current EU states, with Poland the most popular origin country, while five million come from outside the EU, most frequently from India and Pakistan.
Once in Britain, the immigrants tend to have more children than the established population, with more 27 percent of last year's births being recorded from mothers who were not born in the UK.
After the Netherlands, England, without the other sparsely-populated constituent parts of the UK, is the second most densely settled country in Europe, and has over 10 times the population density of the US. With most immigrants choosing to live in the big cities – London already has a majority foreign-born population – England will become even more crowded.
Of course, any such long-term predictions work on the assumptions that current trends will continue. A change in immigration policy, or the relative economic status of the UK and its neighbors, as well as any medical and technological advances that alter life expectancy, could produce a very different result to the one predicted by Eurostat.