Pyongyang poison: British man pleads guilty to importing North Korean meth to New York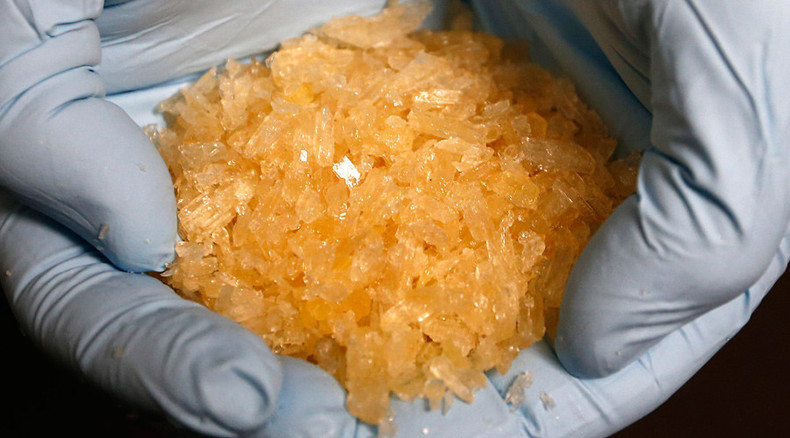 A British man has pleaded guilty in a New York court to conspiring to import 100kg of pure North Korean methamphetamines into the United States, according to the US Department of Justice.
American prosecutors said Scott Stammers, 46, was involved in a scheme to transport almost pure methamphetamine from North Korea on two separate occasions in 2012 and 2013.
He faces 10 years to life in prison and will be sentenced by a US judge at a future date.
Stammers was one of five defendants arrested by authorities in Phuket, Thailand in September 2013 on suspicion of preparing to smuggle the drugs from Thailand to New York by boat.
Prosecutors said Stammers, along with his co-defendants, had planned to take the drugs to a warehouse in preparation for shipment to the US in 2013.
The British citizen and Phuket resident was tasked with providing security, transportation and storage for the drugs, US government lawyers said.
Thai police arrested Stammers before the plan was executed, extraditing him to the US in November 2013.
US Attorney Preet Bharara expressed gratitude to law enforcement around the world for the successful prosecution.
He said: "Thanks to the work of the DEA and the cooperation of law enforcement partners around the world, including in Thailand, Liberia and Romania, Stammers' scheme ended, not with the North Korean methamphetamine flooding American streets as he had intended, but rather with a guilty plea in a Manhattan federal court."
Stammers' three co-conspirators were Chinese citizen Lim Ye Tiong Tan, 53, Filipino Kelly Allan Reyes Peralta, 41, and Slovakian Alexander Lun, 43.
British citizen Philip Shackels, 32, also faces charges of conspiracy to import illegal drugs and is scheduled to go on trial in New York on September 21.