Labour Party's election vetting 'may be open to challenge' on legal grounds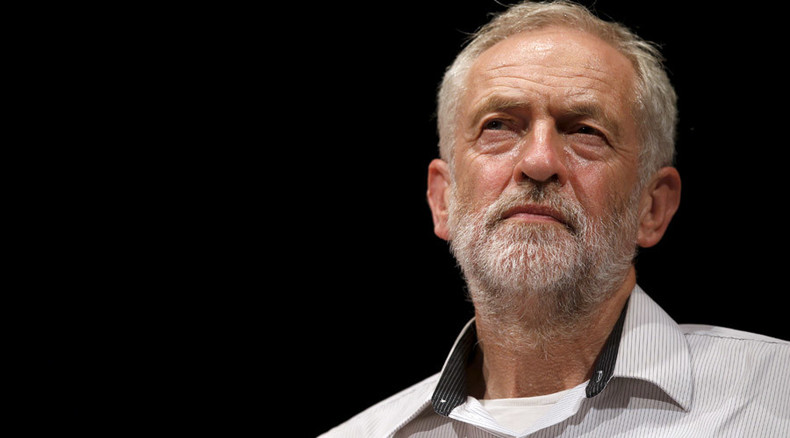 Labour's leadership election vetting process could be open to legal challenge as the practice of rejecting voters without a detailed reason or an opportunity to appeal may be considered unfair, a legal expert has said.
Registered supporters of the party barred from casting their ballot in the leadership race are currently given no explanation beyond the claim they do not support the party's aims.
An appeal is only possible if they apply to become a full member of the Labour Party, a process which comes at a greater cost and is unlikely to be processed until after the election.

Speaking to RT, consultant solicitor Oliver Smith, of Keystone Law, said this could be unlawful, but any complaint to the Information Commissioner of the Courts will probably not be ruled on until after the result of the leadership election is announced on September 12.
Labour officials have been accused of initiating a "purge" against supporters of the contest's frontrunner, left-wing candidate Jeremy Corbyn.

Interim party leader Harriet Harman faced criticism on Tuesday after claiming that up to 100,000 registered supporters could be blocked from voting in the leadership election.
To date, 3,000 registered supporters have been blocked over fears of so-called "entryism."
Smith, an intellectual property lawyer, told RT that to make the vetting process fair, Labour "should probably give details of why a person has been rejected i.e. you told a canvasser in 2014 that you supported the Conservatives, and have a fair appeal process."
Twitter is great, Labour officials can find anyone supporting #Corbyn and then research a reason for taking their vote away in #LabourPurge

— Derek Wall (@Anothergreen) August 25, 2015
He added: "I understand the current practice is just to say they have information that the person does not support their aims and principles but not give any details and that no appeal is allowed unless they apply to become a full member of the Labour Party, which will probably not be processed until after the leadership election."

Smith described this as "arguably not a fair process [that] may be open to legal challenge. However any complaint to the Information Commissioner or the Courts is unlikely to be resolved until after the election has taken place," he said.

Data protection

Labour officials were accused on Wednesday of unlawfully using people's private data gathered during door-to-door canvassing in order to root out would-be voters.

The Morning Star said party sources confirmed that Labour had used the sensitive data for cross-referencing despite the procedure being banned under internal rules.

If this is the case, Labour officials could face questions over whether the data was used lawfully.
Speaking to RT, Smith said that under the Data Protection Act 1998, information about people's political opinions is considered "sensitive personal information" and any organization using the data must comply with certain safeguards.
The "user" of the data – in this case Labour – can only use the information if the person consented to it being used for a specific purpose, or if it is necessary for the "legitimate interests" of Labour and there is no "unwarranted prejudice" to the person.

According to Smith, Labour would probably have to prove such data use was in their "legitimate interests."

"Assuming that when the information collected on the doorstep the person was not told it would be used to vet them if they applied to vote in the Labour leadership election contest then they would not have given consent for this purpose," said Smith.

"The user [Labour] would therefore have to argue its use was necessary to screen out ineligible voters and that any prejudice to the voter was fair as they did not correctly answer the declaration that they supported the aims and principles of the Labour Party.

"They would also have to argue that the person had regular contact with the Labour Party. It is likely they would have been in contact at least twice, once on the doorstep and once when they applied to vote, so this is probably fulfilled," he added.
.@UKLabour have banned me from voting without providing any evidence against me and with no meaningful right of appeal. An utter disgrace.

— Pete Sinclair (@pete_sinclair) August 25, 2015
With some 100,000 registered supporters potentially barred from voting, it is possible Labour could face a series of legal challenges in the near future.

Although only 3,000 registered supporters have so far been blocked for alleged "entryism," the figure could soon rise, meaning only half a million may be permitted to vote – more than 100,000 fewer than the total number registered.

Speaking after a meeting with the four leadership candidates on Tuesday, Harman said the Tories and other individuals who had attempted to enter the ballot to sabotage the outcome were neither "funny nor clever."

Asked how many registered supporters would be allowed to vote, Harman said it would be fewer than 600,000 and more than half a million.
LISTEN MORE: