Birmingham rape footage: Police seeking witness 'Kevin with dwarfism'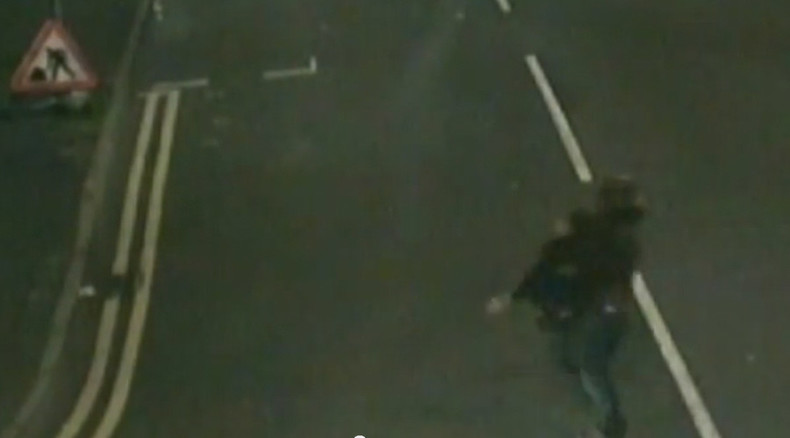 A victim of sexual assault has allowed police in Birmingham to release footage of her being carried across a street seconds before the brutal attack in order to identify her attacker.
The 25-year-old victim was assaulted just yards away from the popular Birmingham nightclub Walkabout.
Police are also hunting for a dwarf known as Kevin who is believed to have left the club with the woman before the attack took place in October 2014.
The pair walked together away from the club when a man approached them. He spoke to Kevin before dragging the woman across the street and violently sexually attacking her.
She was later found by a passer-by.
Police have so far failed to identify the rapist, despite examining hours of CCTV footage from across the city center, speaking to witnesses and gaining forensic evidence.
"It must be remembered that this woman has been attacked and that she has displayed remarkable courage by allowing us to release the footage," said Detective Constable Danette Calvey of West Midlands Police's Public Protection Unit.
She added that the newly released footage may jog a witness's memory and help to provide more information.
"I implore people to take a good look at the CCTV and focus on the man. I appreciate it was a long time ago but the situation will have looked very odd and will undoubtedly have stayed with you.
"We will not give up on finding the man who carried out the attack. We will also not give up on finding Kevin," she said.
Police made it clear Kevin is only being sought as a witness in the investigation and is not wanted for any criminal charges.