Britain to reopen Tehran embassy after 4-year closure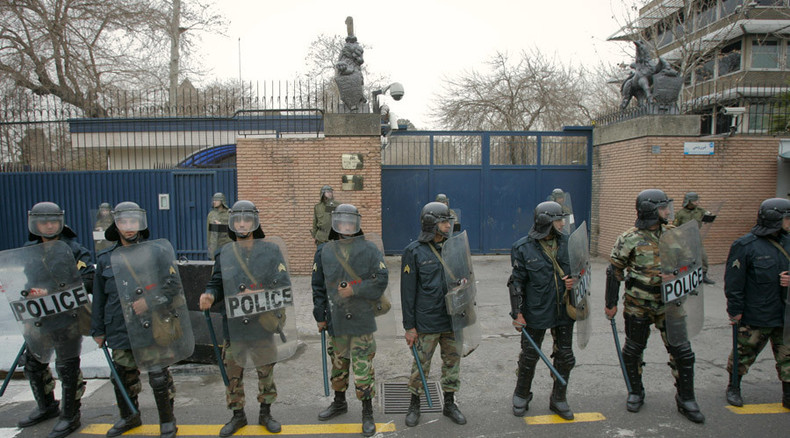 The British embassy in Tehran, the capital of Iran, will be officially reopened by Foreign Secretary Philip Hammond over the weekend nearly four years after it was closed following an attack by a group of activists.
The Iranian embassy in London will also reopen at around the same time, as fractious relations between Iran and the West continue to thaw following the nuclear deal signed in July.
Hammond will be accompanied on his trip to Tehran by Sir Simon Gass, who represented Britain during the marathon negotiations over Iran's nuclear program.
The Foreign Secretary's visit follows similar trips by European officials, including the French and Italian Foreign Ministers, as well as Germany's Vice-Chancellor and the EU's foreign policy chief.
The British embassy came under attack in November 2011 when a mob of activists protested against UK sanctions on Iran. The protesters damaged property, looted residences and burned the British flag.
Buildings on the site have since undergone renovation and will house a small number of diplomats.
The group will be led by Ajay Sharma, who has been non-resident charge d'affaires since 2013. A new ambassador has been appointed, though the name is yet to be announced.
The restoration of full diplomatic relations was expected two years ago after Iran and Britain both named non-resident charges d'affaires, but a number of stumbling blocks held up the process.
When diplomats fled the embassy after the riots, they removed communications equipment. British officials wanted to restore the technology before re-opening the embassy, but found themselves constrained by Iranian regulations on diplomatic deliveries.
The Iranian nuclear deal, however, has gone some way toward repairing the damaged relationship.
On July 14, major powers signed the Joint Comprehensive Plan of Action, which states Iran must place limits on its nuclear program. In return, six major world powers including the UK will relax sanctions.
The last foreign secretary to visit Iran was Jack Straw in 2001 following the 9/11 attack on New York.