ISIS recruiter 'Mrs Terror' feared to be planning another attack in Britain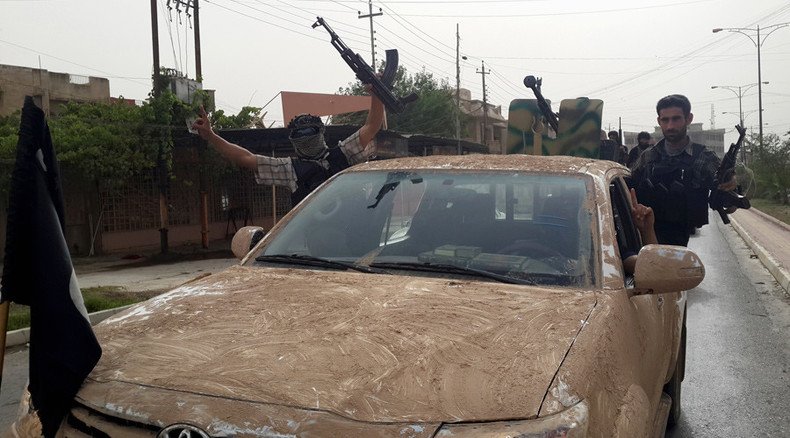 An Islamic State recruiter who told undercover journalists the Royal Family is her "next target" is feared to have returned to Britain.
Sally Jones, dubbed "Mrs Terror" by the UK media, has allegedly been spotted in Birmingham with two men thought to be in their 20s.
Jones, 45, arrived in Syria in 2013 with her husband, Junaid Hussain, 21, to fight for the Islamic State (formerly ISIS/ISIL).
Hussain, who runs the recruitment arm of Islamic State from Raqqa, has been identified among the US-led coalition's top five drone strike targets.
The couple recently told undercover Sky News reporters, posing as would-be jihadists, to carry out "lone wolf" attacks in Britain instead of traveling to fight in Syria.
The mother-of-two revealed she was in contact with female jihadists in Glasgow who are waiting to launch an attack at Saturday's VJ commemorations, attended by the Royal Family.
READ MORE: ISIS 'pop idol' status luring more British teenagers to Syria, warns prosecutor
Special Branch officers have been alerted and on the lookout for Jones at Scottish airports.
A source told the Daily Mirror: "This is worrying, but Special Branch officers are working on this to track her down."
Detectives are also keeping an eye on shopping centers and large events, they added.
Counter-terrorism officer ACC Ruaraidh Nicolson told the Mail Online: "We remain alert to all terrorist threats that may manifest here or where individuals overseas may seek to direct or inspire others to commit attacks in and against the UK."
Last weekend, the Mail on Sunday revealed a threat was made against the Queen, triggering an urgent review of security arrangements for Saturday's events.
An Islamic State extremist told one of their reporters that four or five recruits had returned to Britain to carry out an attack.
You can share this story on social media: