Britain's child mortality rate twice Sweden's – report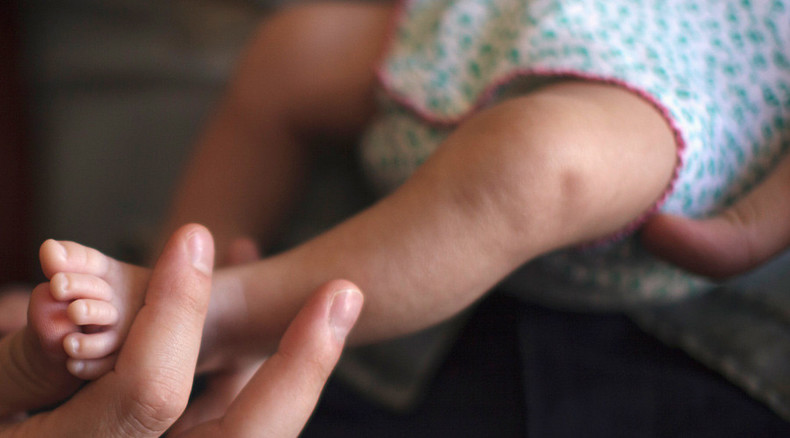 Preschool children in the UK are almost twice as likely to die as children of the same age in Sweden, with growing levels of inequality to blame for the discrepancy, a team of researchers have found.
The study, published in the Archives of Disease in Childhood, found there were 614 deaths per 100,000 children under the age of five in the UK, compared to 328 per 100,000 in Sweden between 2006 and 2008.
The primary causes of child death were premature birth, congenital abnormalities and other infections.

The study opted to compare the two countries because Sweden has the one of the lowest child death rates worldwide, as well as spending a proportionally similar amount on healthcare and being at a comparable development level as the UK.

Imti Choonara, an author of the study who is an emeritus professor at Nottingham University, said social and economic inequality was a major contributor to the discrepancy in child death levels.

"The major cause of death is prematurity, and social economic inequalities are one of the causes [of prematurity]. A society with large inequalities inevitably results in worse health outcomes," she said.
The authors used data collected between 2006 and 2008, during which there was a total of 2,295,964 births in the UK and 315,884 in Sweden.

They emphasized the high mortality rate for premature babies was not due to a lack of neonatal intensive care in the UK, but rather showed that "the adverse social determinants of health in the UK that result in a large number of preterm births."

It was discovered that babies and children were more likely to die of infections such as pneumonia and septicemia in in the UK than in Sweden. The authors suggested the UK should spend more money establishing the causes of child death rather than developing new treatments.

"If children are dying from a whole range of issues, then we need to identify what the reasons are. There's a fault in the system somewhere," Choonara said.

Neena Modi, president of the Royal College of Paediatrics and Child Health, said the NHS required greater levels of investment in data collection to ensure the results are reliable.

"The important message of this paper is that the NHS requires investment and commitment to ensure the availability of high quality reliable data and there must be consistency in analytical approaches so that apples are compared with apples and not with pears," she said.

Health minister Jane Ellison rejected the reports' conclusions, claiming the data was out of date.

"This data is nearly 10 years old. Since then we have invested in the Each Baby Counts program to prevent neonatal deaths and we are making sure women get consistent advice on things like a healthy diet, and reducing smoking and drinking. We have also increased the number of midwives and health visitors and invested in GP training so that every child gets a good start in life.

"While deaths in children in the UK are actually falling, we do recognize more needs to be done. We have a world-class national childhood immunization program in place which saves many lives each year and even more children will be protected when we roll out the world's first national and publicly funded meningitis B immunization program from September 2015."