'Ignoring electoral fraud just like sex abuse': Pickles launches corruption probe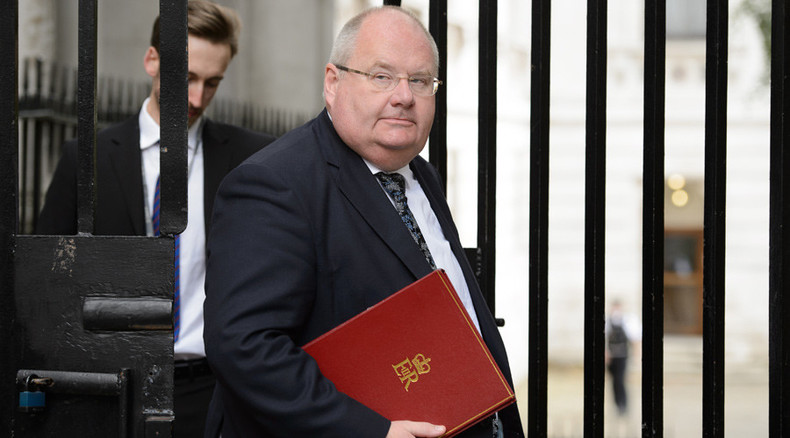 Sir Eric Pickles has been appointed by the Conservative government to head an investigation into electoral fraud in Britain in response to the recent Tower Hamlets corruption scandal.
The former cabinet minister's inquiry will make recommendations to tackle voter registration and postal voting fraud, as well as impersonation and intimidation at the ballot box.
It comes after former Tower Hamlets Mayor Lutfur Rahman was removed from office after being found guilty of electoral fraud in April.
He was disqualified for eight separate counts of corrupt and "ruthless" illegal practices in last year's council election.
Rahman, who was banned from ever standing for office again, was fined £250,000 (US$390,000).
The scandal is a "wake up call" for state bodies, which need to do far more to "stamp out corruption" and restore the public's confidence, Pickles said in a statement.
Writing in the Daily Telegraph, Pickles said authorities are turning a "blind eye" to criminal conduct and electoral fraud is being ignored "just like we ignored child sex abuse in Rotherham."
"In Tower Hamlets, police and council staff failed to tackle intimidation – both inside and outside polling stations. Just as we have seen with child sexual exploitation in places such as Rochdale and Rotherham," he said.
READ MORE: General election fix? Anti-rigging campaigners issue last-minute tips to save SNP
Pickles, who was appointed the government's anti-corruption tsar by Prime Minister David Cameron after May's elections, will investigate what changes are needed to make the system more robust.
On Wednesday, Pickles said Whitehall is "in denial" about the scale of electoral fraud in Britain.
"Most people feel British elections can be trusted to deliver whatever people voted for," Constitutional Reform Minister John Penrose told the Daily Mirror.
Growing weaknesses in Britain's electoral system "must be spotted" and fixed before we see another Tower Hamlets scandal, he said.
Pickles' work will "provide the facts" needed to do this properly and with his experience in government, he's the "perfect man for the job," Penrose added.
In previous years Pickles introduced fierce cuts to council services and funding in some of the poorest parts of Britain, including many London boroughs and northern towns.
Some 24 hours before May's general election, anti-rigging campaigners alerted Scottish election officials of a possible general election fix targeting the Scottish National Party (SNP).