Corbyn will not aid MidEast peace process, Labour Friends of Israel chief claims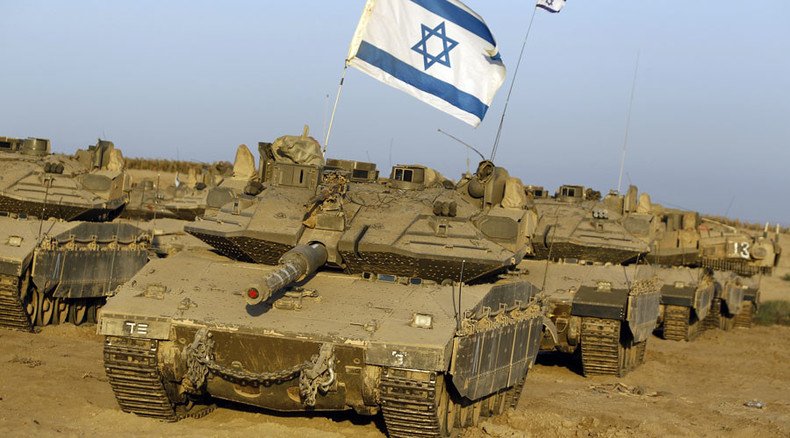 Labour Friends of Israel chief Joan Ryan has urged party members not to back anti-war advocate Jeremy Corbyn in Labour's leadership race because he previously called for Hamas and Hezbollah to be included in Middle East peace talks.
Speaking on Monday, Ryan claimed there are "deep concerns" about Corbyn's leadership campaign - particulary the positions he has taken on Israel.
The Labour Friends of Israel official asked supporters to back a candidate who could play a "constructive" role in negotiating peace between Israel and Palestine.
Corbyn has faced criticism during his leadership campaign for calling Arab groups Hamas and Hezbollah "friends," and insisting they be involved in regional peace talks.
Ryan, who replaced Anne Mcguire as head of Labour Friends of Israel on Monday, told the Jewish Chronicle that Labour must be "steadfast" in its support for Tel Aviv.
She added that last month's Jewish community hustings for the Labour leadership contenders had been a key step in the party's efforts to "win back the trust and confidence of the Jewish community."
Ryan nominated Blairite Liz Kendall in the leadership contest, and cautioned Labour voters that members should elect the candidate that is most likely to play a "constructive" role in the peace process.
"We hope that Labour party members and supporters will consider when they vote which candidate is best placed to ensure that the next Labour government can play a constructive and engaged role in the crucial search for a two-state solution," she said.
"We recognize the deep concerns which exist about positions taken, and statements made, by Jeremy Corbyn in the past and recognize the serious questions which arise from these."
Ryan, a former Home Office minister and party whip, said Labour Friends of Israel would "continue to work with progressives in both Israel and Palestine who share our commitment to peace and co-existence."
"At the same time, we remain adamantly opposed to boycotts and sanctions, which delegitimize Israel, do nothing to further these goals and have no place in the Labour Party," she added.
The stuff on Corbyn (IRA, Israel, energy nationalisation) is like seeing a cinema trailer for what the Tories will do in the autumn.

— Iain Martin (@iainmartin1) August 8, 2015
Corbyn was grilled by Channel 4 journalist Kristan Guru-Murthy in an interview in July for having previously called Hamas and Hezbollah "friends."
The veteran left-winger rejected the idea that he agreed with the two organizations, which Israel considers to be terrorist groups.
Following intense questioning by Guru-Murthy, Corbyn explained his position.
"Does it mean I agree with Hamas and what it does? No. Does it mean I agree with Hezbollah and what they do? No," he said.
"There is not going to be a peace process unless there are talks involving Israel, Hezbollah and Hamas – and I think everyone knows that."
Corbyn added that even the former head of Israeli intelligence agency Mossad agreed that more comprehensive talks must be pursued. The Israeli intelligence chief argued at the time that any viable peace process would involve negotiations with people who hold opposing viewpoints.
The left-leaning leadership candidate has faced intense criticism since announcing his candidacy, with a number of high-profile Labour MPs pleading with voters not to back him.
Attacks on Corbyn's campaign became even more heated after a YouGov poll, published by The Times on Monday, found that he had doubled his lead over the past week and would win the contest with 53 percent of the vote. Such an outcome would mean Corbyn could secure a first-round victory without needing to count the second preferences of Labour supporters.
Former Prime Minister Tony Blair, ex-Foreign Secretary Jack Straw and ex-Blairite spindoctor Alistair Campbell have urged Labour supporters to reject Corbyn, arguing he would make Labour "unelectable" in the 2020 general election.
You can share this story on social media: