Labour MP demands abortion clinics become protest-free zones to avoid harassment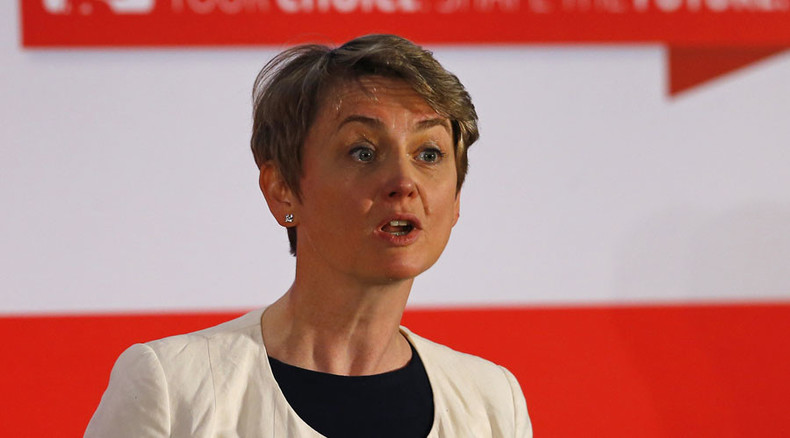 Labour leadership candidate Yvette Cooper has called for the creation of protest-free zones around abortion clinics to protect women from being harassed by pro-life campaigners, after lengthy protests forced the closure of one clinic in Britain.
The shadow home secretary said women seeking medical treatment should never face harassment outside clinics, and called upon the government to create no-protest areas to stave off anti-abortion demonstrations in their vicinity.

"Women should never be intimidated or threatened on their way to a healthcare appointment or on their way to work," she said.

"No matter how strongly protesters feel about abortion themselves, they don't have the right to harass, intimidate or film women who need to make their own very personal decision with their doctors."

"Everyone has the right to access legal healthcare, medical advice and support and to have some privacy and space to do so – and that includes abortion services," she added.
Cooper's remarks come after confirmation from the British Pregnancy Advisory Service (BPAS) that one clinic had been forced to close "as a direct result of protest activity."

The clinic reportedly faced numerous cases of protesters showing graphic images of fetuses to women seeking treatment. Members of staff were also subject to photography and filming when trying to enter or leave the clinic.

Cooper said she understood the need for protest, but added the situation was in danger of following the US model of "abortion wars."

"Everyone should be allowed to hold legitimate protests. But they shouldn't be intimidatory ones right in front of the doors of clinics – we don't want US style abortion wars here," she said.

"That's why we need a new system of buffer zones which can be introduced to move the location of protests or prevent filming of staff and patients if problems arise."

In the US, Canada and France a number of steps have been taken to secure certain abortion clinics as protest free zones.

Fallen Labour leader Ed Miliband said in May that he would examine the implementation of no-protest zones outside clinics.