Kids Company staff 'knew about sex abuse incidents' but failed to act – ex-employees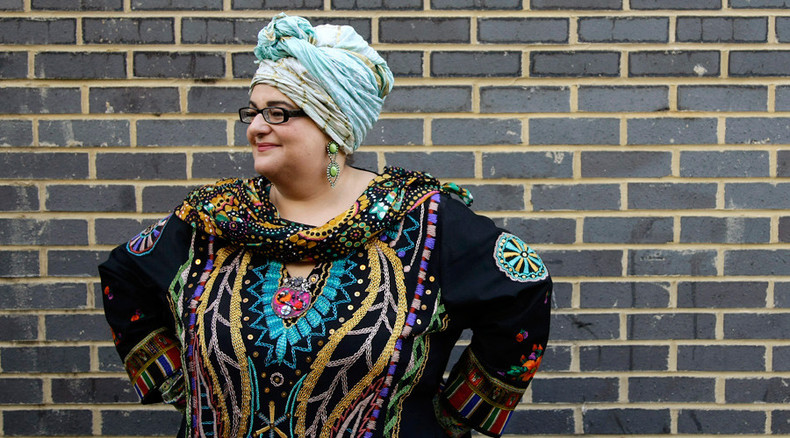 Kids Company failed to act upon allegations of older men attending the charity's classes and sexually abusing teenage girls, former employees have claimed.
The charity's founder, Camila Batmanghelidjh, dismissed the accusations, saying she had "absolutely no awareness of it."
Kids Company, which provided educational support to deprived young people in London, Liverpool and Bristol, was forced to close down this week.
Ministers said they wanted to recover a £3-million grant awarded to the charity. The Cabinet Office believes the conditions attached to the use of the money had "not been met."
But Batmanghelidjh says there are individuals in government who were eager to see the charity "disappear."
Speaking to BBC Newsnight, a former charity employee claimed girls aged 16 to 18 were pressured into sex by men in their 20s.
They alleged staff were aware of complaints made about a client who sexually exploited girls he met in the charity, but these concerns were "not passed on" to the authorities.
The charity said it would have alerted police had it been made aware of these allegations.
Last week, Scotland Yard said it had launched an investigation into the Kids Company over a "number of allegations of crimes" that took place between 2008 and 2012.
Batmanghelidjh told the BBC that news of the investigation forced many large donors to withdraw their support from the charity.
'I felt intimidated by these men'
A woman who used the charity's facilities when she was 16 says she was sexually assaulted by a 24-year-old man she met at the center.
She tried to tell a teacher at the charity, but was stopped before she could even explain she had been abused, the woman asserts.
"He would touch me in inappropriate places," she said.
"He would have his dirty comments like how he would like to do certain things. I got pushed to the wall once as well when he threatened me and said that if I didn't comply [with] his wishes then he would get me," she added.
The woman, who remains anonymous, told the BBC the sexual assaults took place over a period of seven months in 2009. One of them happened on the charity's premises.
Some of those attending the charity's classes "were not kids," as many of them were men in their 20s, she said.
"Everyone was way older, they are all adults, not kids, they shouldn't have been there. I felt intimidated by these men," she added.
Another employee also told the BBC she was sexually assaulted by another member of staff.
After the incident, she informed Batmanghelidjh, who said she "wanted to support her."
But the ex-employee was "completely shocked" to see the abuser at work, after the charity's founder said he was "banned."
Batmanghelidjh emailed the victim, saying: "I don't really have grounds to suspend him fully from work."
In response to these serious allegations, Batmanghelidjh told the BBC: "There isn't an allegation that will stand.
"In 19 years we haven't had a single child protection problem in the organization. And whenever something is raised with us we immediately report it to the police."
Adding she had "absolutely no awareness" of these claims and the charity "would have totally reported something like that."
Kids Company chairman, Alan Yentob said there is "no evidence" the charity was informed about a sexual abuse case.
"I think this amount of rumor and allegation and counter-allegation is disgraceful," he said.
Prime Minister David Cameron says he does not regret awarding Kids Company a £3m grant days before the charity was shut down over allegations of poor financial management.
He insisted it was the "right thing" to give the charity "one last chance."
Speaking at his visit to the National Citizen Service on Friday, Cameron said: "The government thought it was the right thing to do to give this charity one last chance of restructuring to try and make sure it could continue its excellent work."
The "most important thing now" is to look after the young children who were being helped by the charity, he added.
"It's sad it's come to an end, it did good work and that's why the government supported it."
A National Society for the Prevention of Cruelty to Children (NSPCC) spokesman told RT it is important the government, local authorities and other charities all work together to "protect vulnerable children and young people.
"The priority for everyone now must be the welfare of the children and making sure they are not left to fend for themselves."