Big Pharma overcharged NHS millions for anti-epilepsy drug – competition watchdog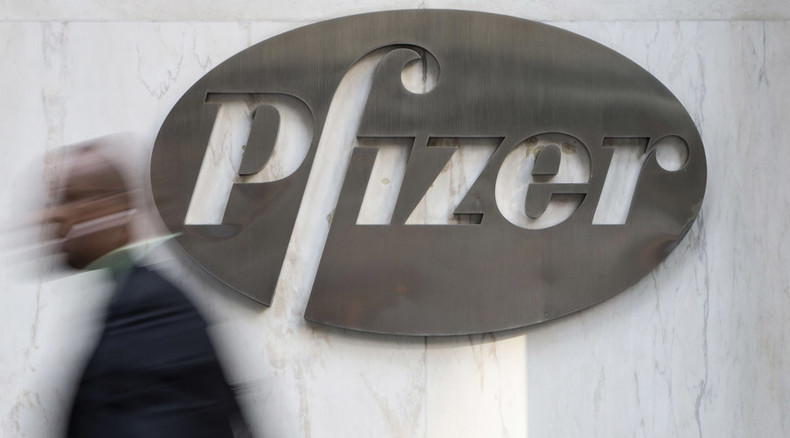 US pharma giant Pfizer and Hertfordshire-based drug company Flynn Pharma abused their market dominance by charging "excessive and unfair prices" for an anti-epilepsy drug, Britain's competition watchdog has said.
Following a comprehensive investigation, the Competition and Markets Authority (CMA) released a scathing statement on Thursday suggesting the two pharma firms may have breached UK and EU competition law.
The alleged legal breach is estimated to have cost the National Health Service (NHS) dearly, with its spending on the drug increasing 22-fold in three years.
Competition authority investigation of Pfizer and Flynn Pharma over alleged over-pricing of epilepsy drug started after Dept Health concerns

— Hugh Pym (@BBCHughPym) August 6, 2015
CMA Senior Director of Antitrust Enforcement Ann Pope said firms that hold a "dominant position" in their market must ensure that their prices are "just and fair," and that their conduct does not hamper competition.
"The prices that the CMA is concerned about in this case are very high compared to those prices previously charged and have led to a big increase in the total NHS drug bill for what is a very important drug for tens of thousands of patients," she added.
Market monopoly
The CMA's inquiry focused on the sale of phenytoin sodium capsules in Britain. The anti-epilepsy drug is vital in preventing and controlling epileptic seizures and is used by up to 50,000 patients across the UK.
Pfizer manufactures phenytoin sodium capsules and sells them to Flynn Pharma, which in turn distributes them to UK pharmacies and wholesalers.
The CMA's allegations relate to the prices Pfizer has charged Flynn Pharma since 2012, and the prices Flynn Pharma has charged UK customers over this period.
Pfizer previously produced and sold the anti-epilepsy capsules to UK wholesalers under the brand name Epanutin. But the US pharma giant sold the UK distribution rights for the drug to Flynn Pharma in 2012, which rebranded the drug and started selling its own version throughout the UK in September of that year.
Pfizer continued to manufacture the anti-epilepsy capsules, but sold the drug to Flynn Pharma at a much higher price than it had previously sold Epanutin in the UK. The CMA estimates the increase was up to 17 times that of Pfizer's previous price. Flynn Pharma's price increase that followed was up to 27 times the price Pfizer had previously charged UK wholesalers and pharmacies.
NHS funding crisis
Government figures show NHS spending on the anti-epilepsy drug has soared since Pfizer sold its distribution rights to Flynn Pharma.
While the health service spent roughly £2.3 million (US$3.56 million) on phenytoin sodium capsules annually prior to 2012, that figure jumped to £50 million in 2013. Although NHS spending on the drug fell slightly in 2014 (£40 million), the CMA maintains the health service's bill for the drug is deeply excessive.
The CMA's allegations against Pfizer and Flynn Pharma come as the NHS faces an almost-unprecedented funding crisis.
NHS trusts have been ordered to slash spending and cut staff numbers, with a £2 billion black hole in health spending lingering. UK health service regulator Monitor wrote to every NHS trust in the country earlier this week, asking them to revise their budgets.
"As you know, the NHS is facing an almost unprecedented financial challenge this year," the letter told health service providers.
"Current plans are quite simply unaffordable. As I have said before, if we are to do the best we can for patients we must leave no stone unturned in our collective efforts to make the money we have go as far as possible."
The CMA says no firm conclusion can be reached at present as to whether Pfizer and Flynn Pharma violated competition law. It has called upon both firms to submit evidence forthwith. If the firms are found to have violated their dominant market positions, they could be hit with financial penalties of up to 10 percent of their yearly global turnover.
Pfizer insisted it is "co-operating fully" with the CMA's investigation. The US firm has also defended its sale of the anti-epilepsy drug's distribution rights to Flynn Pharma.
"Ensuring a sustainable supply of our products to UK patients is of paramount importance to Pfizer and was at the heart of our decision to divest the product," a spokesperson for the firm said.
"The Statement of Objections is the CMA's provisional findings only and all parties will now have the opportunity to respond to the statement before the CMA decides if there has been any infringement."
Flynn Pharma said it has a right to challenge the CMA's allegations.
"The CMA's statement of objections does not prejudge the final outcome of the proceedings and addressees have the right to reply to the CMA's allegations," a spokesperson for the firm told the Telegraph.
"Flynn intends to cooperate fully with the CMA in this matter and to vigorously defend itself against the allegations."