British military illegally held Afghan farmer for months without charge – Court of Appeal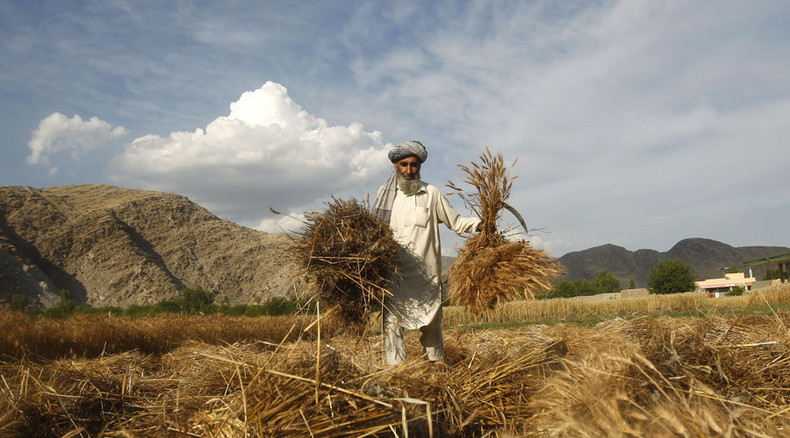 Farmer Serdar Mohammed was detained in 2010 and held by British forces for months longer than human rights law allows, judges have ruled.
Bemoaning the ruling, Armed Forces Minister Penny Mordaunt said she was "extremely disappointed" and that the military had been "right to detain" Mohammed.
The appeal echoed the original findings on the case when it was first heard in 2014. All three appeal judges, including the Lord Chief Justice Lord Thomas, agreed Mohammed, who was captured by UK forces in Helmand in 2010, had his human rights breached.
"The arrangements made by the secretary of state in relation to the deployment of [Her Majesty's] armed forces to Afghanistan and for the detention of those engaged in attacking HM armed forces did not enable persons to be detained by HM armed forces for longer than 96 hours," they said.
The judges did however air their concerns that the European Convention on Human Rights (ECHR) law which bound their judgment might not be conducive to how the British military wishes to operate on the battlefield.
"Difficult questions, both legal and practical, will undoubtedly arise as to how the ECHR protections, designed to regulate the domestic exercise of state power, are to be applied in the very different context of extraterritorial military operations," they said.
However, they ruled that Mohammed's claim "succeeds because the secretary of state is unable to show a lawful basis for the detention."
Although Mohammed was held for over three months, Mordaunt told the Telegraph: "The notion that dangerous insurgents cannot be detained for more than a few hours is ludicrous."
Saying the ruling had left her "deeply disappointed," Mordaunt said the military had been "right to detain Serdar Mohammed who we believed to be involved in the production of improvised explosive devices on an industrial scale.
"During his capture our troops came under heavy fire, and three of them were wounded."
The law currently limits detention to 96 hours. The exercise of human rights law in relations to warfare has drawn criticism from some political and military figures.
Human rights groups and legal NGO's, however, welcomed the decision.
"On the 800th anniversary of the Magna Carta, establishing that imprisonment should not occur without due legal process, the court of appeal's unanimous judgment is vitally important in upholding the rule of law even in the most trying of circumstances," Sapna Malik, a partner in the law firm Leigh Day, which represented Mohammed, told the Guardian.
"The lord justices have rightly recognized the fundamental importance of the right to liberty, which requires a lawful authority for any detention, and for core procedural safeguards to be afforded to a detainee, even in a situation of armed conflict."