Drug users, obesity sufferers who refuse treatment may have benefits slashed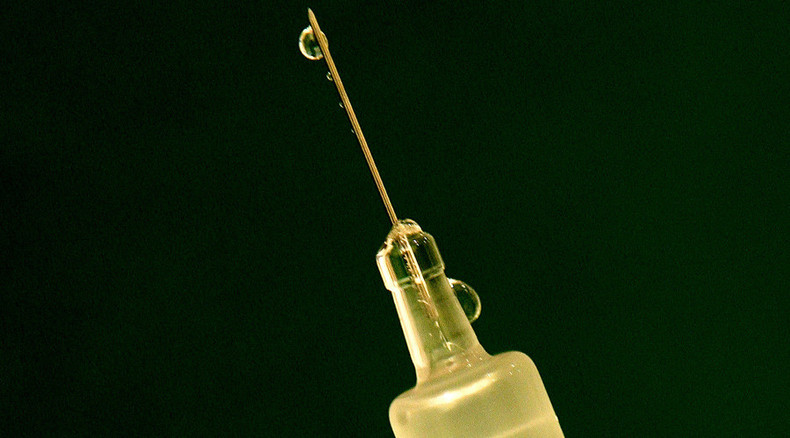 Tens of thousands of people who suffer from obesity and substance addictions could be stripped of their benefits if they neglect to accept state-provided treatment, it has emerged.
Such welfare reforms would be implemented under the majority Conservative government, following a far-reaching review set to be completed before the close of 2015.
A related consultation paper, published by government health adviser Dame Carol Black, concedes deep ethical concerns are at stake. But it poses the question of whether obese people and those who suffer from addiction should continue to receive benefits if they refuse state-provided treatments.
Drugs and alcohol charity Addaction expressed concern about the proposed benefit cuts, particularly for vulnerable people suffering from addiction.
Tam Fry of the National Obesity Forum said any welfare reforms concerning obesity sufferers must be "extremely carefully done."
While the scope of the government's review initially covered those who are obese and reliant on state welfare, it will now be broadened to include the cost of addiction to taxpayers.
Black's consultation paper was launched on Wednesday. It argues the government's review does not seek to reap punitive reforms, but strives to conceive of how to best encourage those who suffer from "long-term yet treatable conditions" to remain in work or seek work.
The review has reportedly been designed to decipher how these treatable conditions lead to joblessness, while estimating the related cost to the Treasury and the economy at large.
It will also seek to examine the social groups who are most vulnerable to unemployment as a result of health conditions that are treatable, while considering current support structures available to them.
Those who suffer from drug addiction are at risk of overdosing, blood-related viruses and poor health.
Figures from 2008 and 2010 indicate one in 15 benefit claimants of working age is addicted to drugs such as crack cocaine and heroin, while 25 percent are dependent on alcohol.
Although state research in this area is lacking in recent years, the government estimates these ratios have remained relatively steadfast since 2010.
The consultation paper says the government estimates roughly 280,000 welfare recipients of working-age are addicted to opiates, while 170,000 suffer from alcohol dependency.
Obesity can spark cardiovascular disease, cancer, diabetes, mental health problems, stigmatization, and musculoskeletal conditions. Black's consultation paper calculates that there were over 7,400 disability allowance recipients in May 2014 whose primary condition was obesity.
However, the Conservative government maintains these figures underestimate the true number of those who claim benefits as a result of the condition. It argues this is the case because a percentage of this group suffers from other disabilities that may be related to or compounded by obesity.
The proposed benefits cuts have been slammed by critics who warn they are discriminatory and target vulnerable people in a reprehensible way. They are urging the government to readjust its framing of obesity and addiction problems and address the severe imbalance which leaves mental health services with a mere 13 percent of the National Health Service's overall budget.
Concerns have also been raised that the proposed policy changes will not help obesity and addiction sufferers. Observers warn they will instead serve to corrupt and weaken existing relationships between service users and health professionals, making recovery more difficult.
Alastair Bohm of Addaction told RT cutting drug users' benefits would make addiction worse.
"At Addaction we know that the people we support are more likely to recover if there is stability in their lives," he said.
"For those people with drug and alcohol problems in receipt of welfare, their benefits provide the essential building blocks of recovery from addiction – regular income and access to secure and stable accommodation."
Bohm called upon the government to think creatively about welfare dependency, which is often a manifestation of long-term addiction. He urged the government to reconsider how employment and treatment services are joined up.
Fry told RT obesity is a complex and commonly misunderstood condition. He expressed concern about the possibility of weight targets being issued to obese benefit claimants, without an acknowledgement that some individuals find it extremely difficult to lose weight.
He went on to say the root cause of obesity for many is not overeating, but a result of metabolic or genetic factors. However, he said overeating can be a cause of obesity for some people, with a proportion opting to "live off benefits."
Fry warned the government must not punish obese individuals indiscriminately, and stressed doctors and medical specialists must be involved in related welfare reforms.
"It is absolutely incorrect for someone who is large to be penalized when genetic or metabolic factors prevent them from being slim," he said.
Reflecting on the legacy of Iain Duncan Smith's sharply-criticized benefits sanctions, Fry expressed hope the government had learnt from its mistakes.
He said he had confidence that Black would offer sound advice to the government, and would strive to safeguard the public interest.