Tony Blair handed sensitive FCO files ahead of China business trips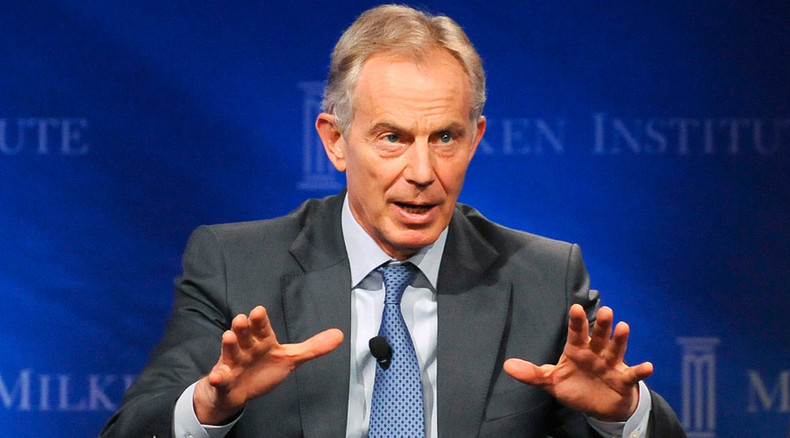 Foreign Office files, documents and briefings were handed to former Prime Minister Tony Blair and his staff in London as he sought to establish the Chinese sector of his global business empire.
Blair was privy to restricted documents ahead of trips to Beijing and Shanghai, which he has visited up to 20 times since leaving office in 2007.
The documents are said to include diplomatic cables, which had to be viewed in London because to send them by other means might mean sensitive information could be accessed by Chinese intelligence agents.
One email seen by the Telegraph was sent by a Blair staffer to a Foreign Office official in December 2014.
It said: "Mr Blair will be visiting Beijing next week. It would be great if you have a written update on [the] political and economic situation in China that I could have before the end of this week to give to Mr Blair – he always finds them really useful."
The FCO says it is normal for current and former politicians to be given briefings and updates by the department.
A spokesman for Blair told the Telegraph on Sunday: "The FCO supports many MPs, select committees and former ministers when travelling overseas as it is in the country's interests to do so.
"Mr Blair is no different in this respect," they said.
Tory MP Andrew Bridgen, however, told the Telegraph: "It is surprising that given Mr Blair's commercial interests he is receiving these confidential Foreign Office briefings before his business trips."
Bridgen has previously called on Blair to be more transparent about his commercial activities, saying it was "open to question" whether it was in the British national interest that the ex-prime minister had been given such information.
The arrangement was "almost certainly in Mr Blair's interest, I should imagine," he said.
Last month, it was reported, also by the Telegraph, that Blair had been central to brokering a deal between Abu Dhabi and China in the city of Kashgar in the nation's far west.